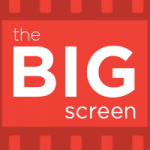 The crowds at the Venice Film Festival are getting the first look at some of the most important films of 2017. One half of our Big Screen team – Chris Vognar – is taking in the scene, and he takes a break from the glitz and glamour to give us the rundown on "mother!," "Suburbicon," "Three Billboards Outside Ebbing, Missouri" and "The Shape of Water" – the latest from director Guillermo del Toro.
"It goes Venice, Telluride, Toronto," Vognar says. "Between the three of those, they tend to set the table for what's going to be coming out in the next few months and what's hopefully going to be nominated for some big awards."
Up first is the latest from Darren Aronofsky, who directed "The Wrestler" and "Black Swan." "mother!" stars an ensemble cast: Jennifer Lawrence, Javier Bardem, Michele Pfeiffer, and Ed Harris.
"I think it delivers," Vognar says. "It's been one of the most divisive films at the festival. Some people really hate it. Some people like it a lot … It's basically a married couple — Jennifer Lawrence and Javier Bardem — who encounter a lot of house guests who they have trouble getting rid of. To say more than that would spoil the fun, but I'm a big fan."
Another festival feature was crime comedy "Suburbicon." Directed by George Clooney and written by the Coen Brothers, the film is about a home invasion.
"There's an element of racism that speaks to what's going on in the country now. It's a parody of the '50s and a parody of suburbia. It has some very violent and funny Coen Brothers touches, and it has some 'preachier' elements that I tend to place more at the feet of Clooney and his writing partner Grant Heslov."
"Three Billboards Outside Ebbing, Missouri" is the latest from director Martin McDonagh. He's known for film like "In Bruges" and "Seven Psychopaths."
So, does he stay with his usual stock and trade?
"Yeah, it's pretty violent," Vognar says. "It's a pretty angry film, and it takes place in America as the title suggests. It kind of gets at the core of the discord, again, that we are living through. I like to think of McDonagh as the Irish Tarantino. He writes very funny dialogue but also gives you some pretty grave situations to go along with that dialogue. Frances McDormand is just fantastic in this film, as is Sam Rockwell who has become a favorite of McDonagh."
And finally, there's Guillermo del Toro's "The Shape of Water."
"That's one that is really not divisive at all; everybody seems to love it," Vognar says. "It's a real fresh take on the monster movie. It's also a love story. It has an amazing performance from Sally Hawkins. Michael Shannon as a great bad guy. It's got that visual inventiveness … It's probably my favorite film of his to date."
• Download this week's episode
Subscribe to The Big Screen on iTunes.