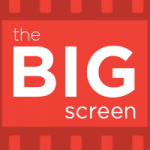 In his 1989 film "Do the Right Thing," Spike Lee captured a day in the life in a historically black Brooklyn neighborhood. And his story of racial tension and gentrification is just as relevant nearly 30 years after its debut. This week, we talk about the movie with Brandon Harris, author of "Making Rent in Bed-Stuy: A Memoir of Trying to Make It in New York City." He's showing the film and talking about his book this Sunday at 3 p.m. at the Texas Theatre.
On the depiction of Bed-Stuy 
"It's funny. As I write in the book, I don't know if the neighborhood we see in the film ever really existed. Don't take that as a criticism of the film necessarily — which I think is a brilliant film that I'm very much looking forward to seeing — but I say that in that I used to live about six or seven blocks away from where "Do The Right Thing" was shot. That block was very much transformed during the making of that film, and I think that the Bed-Stuy of that portion of the neighborhood in that era must have been much poorer than its depicted in the film."
On how current events connect to the film 
Every summer, there are new spectacles of police violence against African-Americans, especially African-American males. So, I think these things are on people's minds — these kinds of police killings such as the one that "Do The Right Thing" ends with …
On gentrification
"Sal's Pizzeria is the type of pizzeria that would get pushed out by gentrification twenty years later once John Turturro's character owns it and Sal has long passed into retirement. Suddenly, upwardly mobile millennials — who are mostly white — who have wanted to reclaim urban spaces all over the country come …
• Download this week's episode
Subscribe to The Big Screen on iTunes.