It seems like it was just yesterday we were making lists about all the cool things we were going to do this summer, and now here we are–searching the back-to-school bins at Target for a hot pink, zip-up, 3-ring binder. I know what you're thinking. Where has the time gone?
Don't worry. There's still time to do some neato-torpedo stuff before it's time to hit the books again. Check out this list of fun things to do before school starts.
1. Go see the 30th Annual Lion's Club Balloon Festival in Highland Village this weekend. It'll be an early morning for sure, but so worth it. Tell the sleepy heads it'll be good practice for when school starts next week. It all starts off with a pancake breakfast at 6 a.m. with the hot air balloons taking off soon there after. If you decide to sleep in, you can catch the fantastic colors of the Balloon Glow later in the evening. That's when the balloon's burners are lit and the envelope is lit up like a giant paper lantern. In addition to the colorful balloons, you can also enjoy live music, food, a KidZone full of activities and tethered balloon rides.
2. If ever there was a time to take advantage of an icy-cold museum this is it. Besides being a welcome escape from the sauna-like weather we've been having lately, it's also a golden opportunity to explore something different–like an ancient civilization. You can do just that at the Perot Museum of Nature and Science's current exhibition "Maya: Hidden Worlds Revealed." Visit royal tombs, explore an underworld cave, observe intricate hieroglyphs, learn about ancient architecture, investigate the Maya understanding of math, and even decode the Maya calendar. No shovels and magnify glasses needed, the Perot will give you the tools to understand and discover one of the most powerful indigenous Mesoamerican civilizations ever, the Mayans. You only have until September 4 to learn the secrets of the Mayans.
3. If you're looking for an art appreciation adventure for the tinies, be sure to stop by the Kimbell Museum's Renzo Piano Pavilion this Saturday for their Kids Drop-In event. You and your favorite future Picasso can learn about fun ways to enjoy art and then create a studio art project together. The event is free but is limited to 20 children so be sure to sign up before you head out to the event.
4. While you're in Cowtown, stop by the Fort Worth Museum of Science and History on Saturday evening for Reel Adventures: Harry Potter. Wee wizards and their Muggle parents can don house robes and participate in all sorts of magical activities. You can make a wand, concoct a potion, or get in a little Quidditch practice. Afterward, head into the Omni Theater for a screening of 'Harry Potter and the Goblet of Fire.' This event sells out quickly so don't wait to get tickets.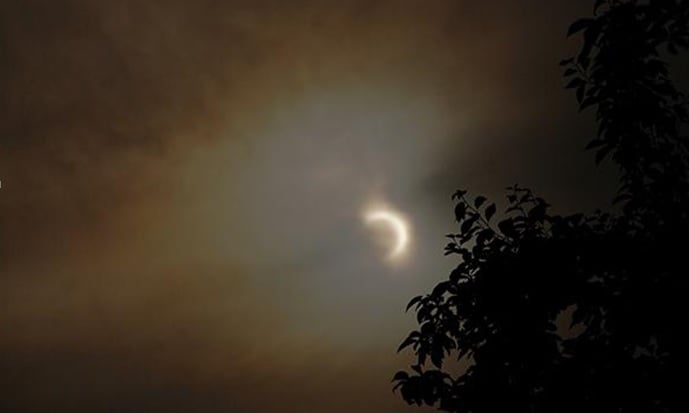 5. You probably already know about the solar eclipse that happens next Monday. What you might not be so sure about is where to see the astronomical event. Well, it just so happens, the Dallas Arboretum is hosting the solar eclipse party, Minutes of Midnight. Visitors will be able to view the solar eclipse at the Camp Lawn overlooking beautiful White Rock Lake. Don't forget to bring your viewing devices for the event, but if you forget, complimentary viewing glasses will be available. Over at the Rory Meyers Children's Garden, the littles can watch the eclipse from Moody Oasis and make their own pinhole eclipse viewers. There will also be eclipse-themed music playing throughout the garden and oversize lawn games such as Jenga, Connect Four and Yardzee to put you in a party mood. Best of all, it only costs one measly dollar to get in and have all this fun.
6. Bid the lazy, hazy days of summer adieu with a trip down the not-so-lazy Trinity River on a kayak/canoe trip offered by the Trinity River Audubon Center. Your trip starts with instruction and all the equipment you'll need at the center. You'll then be transported upstream to a launch point where you'll start your 2-hour guided tour back down the river and through the Great Trinity Forest. You and the gang can get an up close view of herons, beavers, river otters and other wildlife seldom seen by city slickers such as yourself. It goes without saying the kiddos should wear clothes they don't mind getting wet. Also, be sure to wear a hat and bring plenty of water and sunscreen.
7. Introduce your child to theater at the Hip Pocket Theatre's production of 'The Land of Oz." The magical outdoor setting of Hip Pocket will make you feel like you're right in the middle of the story with its canopy of nighttime lights and rustic seating  The 1904 children's classic comes to life on stage with puppetry, music, and physical theatre. Don't worry about it being too hot for outside theater. The Hip Pocket takes advantage of the cool evening hours and doesn't start the play until 9 p.m.
8. London Kaye's creations are made entirely out of yarn and have caught the eye of companies like The Gap, Starbucks, and 'The New York Times.' Come out to The Foundry District in Fort Worth this Saturday to see her 20-foot tall yarn-bombed installation. Her work will inspire you to get your knitting needles out of mothballs.
9. The Nasher Sculpture Center will be hosting nocturnal fun this Friday at its 'Til Midnight at the Nasher event. The evening starts off with music from singer-songwriter Becky Middleton and rockers Reinventing Jude. The concert will be followed by an outdoor screening of the 1991 romantic comedy, 'Soapdish.' Besides the concert and the movie, you and the kiddos will also have the opportunity to participate in social media scavenger hunts, progressive tours and to view the permanent collection and special exhibitions.
10. Grab your dancing shoes and head to Vitruvian Park's Amphitheater in Addison this Saturday night for a Salsa Festival. Shake your groove thing with DJs and live music from 6 to 10 p.m. Don't know how to dance? No worries. Take a free lesson from salsa master Luis Delgadillo. Pack a picnic or enjoy dinner from one of the gourmet food trucks on site.