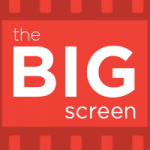 A new series is bringing some of Hollywood's scariest movies back for one-night-only screenings. And it's hosted by our own Chris Vognar! This week, we talk about the movies and why they're worth visiting the theater – even if we're afraid of the dark.
Be sure to RSVP – here's the schedule:
Aug. 16 – Psycho
Sept. 20 – What Ever Happened to Baby Jane?
Oct. 4 – Rosemary's Baby
Oct. 18 – The Exorcist
Nov. 15 – Don't Look Now
Dec. 20 – TBA
Jan. 17 – The Silence of the Lambs
• Download this week's episode
Subscribe to The Big Screen on iTunes.