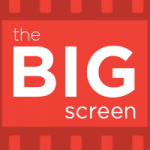 One of the highest-grossing films of the summer — "Wonder Woman" — was made by a woman, Patty Jenkins. And this month, an entire festival of movies made by women is coming to Dallas. This week we preview the Women Texas Film Festival with artistic director Justina Walford. It runs Aug. 16-20 at Studio Movie Grill's Northwest Highway location in Dallas.
On how she defines a "woman's film"
"I would define a woman's film as a film made by a woman. Directed, written, edited, DP'd. Those are the major ones. We actually also accept films that are composed by women. We rarely get a submission, and we do that because there's so few female composers in the industry."
On the success of "Wonder Woman"
"The success of the movie shows that a female director won't fail at a superhero movie, which was for some reason the concern. There was even rejections by female directors to try that because of the pressure. Patty Jenkins stepped up … I think it showed that there is a slight, subtle difference between a female-directed film and a male-directed film if your protagonist is female. There's a little bit more depth."
Walford said some of the festival's offerings also make use of virtual reality, including a vampire rave horror short. Check out the teaser trailer for "VAIN: This Party Sucks" below:
• Download this week's episode
Subscribe to The Big Screen on iTunes.