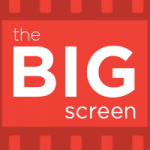 Big wave surfers are athletic, have incredible balance and practice for years to reach the top of their sport. Those traits are also common among dancers. This week, we talk with Emilie Skinner, artistic director of Dallas Neo-Classical Ballet, whose latest work is inspired by surf culture and classic movies that tap into that culture. The company performs a pair of pieces before a screening of the seminal surf documentary "The Endless Summer" on Sunday at the Texas Theatre.
On the similarities between surfing and ballet
"I think there's a lot of core work and balance involved with both. Figuring out how to use gravity and control your body… I teach ballet, so I tell the dancers they have to go for it. If you hold back and you're intimidated by whatever — pirouetting or doing big jumps — that's when you're going to fail or injure yourself."
On mining "The Endless Summer" for choreography, imagery
"The imagery of "The Endless Summer" is pretty serious. The narration is a little sarcastic and silly, but I also pulled from other surf films and beach films that get a little more fun like "Beach Blanket Bingo" and "Blue Hawaii" to get a little bit more fun and flirtatious movement to make the ballet more interesting.
"I love the vintage look of the 1950s and '60s, so I just pulled stuff from my closet to wardrobe our dancers. Especially "Blue Hawaii" is so silly, and the characters are just almost like caricatures of beach bums. I pulled different scenes like where they're doing a swim and they're shaking it like crazy and their arms are swinging around…I'm thinking, how the heck are they moving their body like that?"
• Download this week's episode
Subscribe to The Big Screen on iTunes.