Like a lot of other parents, when the last school bell rang waaay back in June, I had grand plans of a summer full of productivity and art enrichment for my child.  I made lists that involved watercolor painting, trips to overlooked museums and galleries, plays at local theaters, and of course, reading. Lots and lots of reading.
Fast forward to the end of July. The watercolors haven't come out of the box, more teen magazines than classics have been read, and the number of galleries we've visited is in the zero column. We've have seen three plays so there's that, but overall it's safe to say I over-estimated my daughter's willingness to be "enriched" by just a teeny bit.
One of my Mom Lists I can give myself a big ol' attaboy for was the Summer Must-See Movie List. Much like required reading, I came up with a list of movies I deemed essential viewing for a tween. The list of 50 or so films includes golden-age classics like "The Yearling," "Bringing Up Baby," "The Adventures of Robin Hood," and "The African Queen." Also in the mix were films from my youth like "The Bad News Bears," "Breaking Away," and "Tootsie." And there were a few that didn't fit into any particular category, other than I'd like her to see them. "Chicken Run" would be one of those. She grumbled at first, complaining that dialogue from the 1930s and '40s was hard to understand, and all the animal films were too sad because the deer/dog/bear/pony always dies. But on the whole, she's embraced the idea and family movie night is a lot more interesting as we work our way through the list.
Add a twist to family movie night and make your summer more interesting with these out-of-the-ordinary film adventures.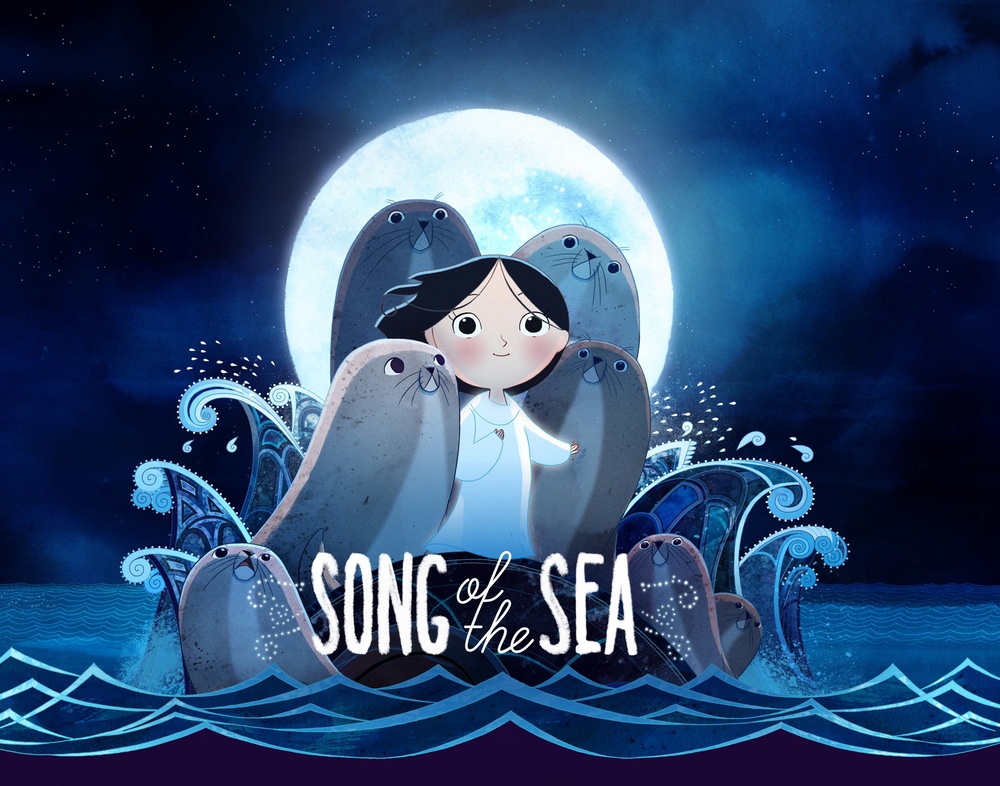 If it's enrichment and different that you want, The Modern Art Museum of Fort Worth is offering just that with the Best of New York Children's Film Festival. As part of the Modern Kids – Summer Flicks series the museum is screening a selection of the best-animated shorts from the 2017 New York International Children's Film Festival. The program runs from August 1-3. Catch it on Wednesday and you can see the beautifully animated "Song of the Sea," a tale about a 10-year-old Irish boy named Ben who discovers that his mute sister Saoirse is a selkie who has to free faerie creatures from the Celtic goddess Macha. After the show, be sure to take the time to visit the museum. Admission to the galleries is free for film festival guests.
Celebrate great movies and the summer with an outdoor movie at the Amon Carter Museum of American Art's Sunset Cinema event. Grab a picnic dinner and your friends and family this Thursday night and settle in on the museum's great big, beautiful lawn for a screening of the girl-power classic "A League of Their Own." The lawn opens at 6 p.m. and film begins at 8:30 p.m.
The City of Bedford is also hosting an outdoor film event. This one has a furry twist. Families and their special four-legged friends are invited to Bark Park Bedford this Friday night for Flick with Fido. They'll be screening the kid-friendly and oh-so-appropriate "The Secret Life of Pet" at dusk. Also, be sure to come hungry because food from In-N-Out will be available while supplies last.
Another opportunity for enjoying cinema under the stars happens this Saturday at Movies in the Park at Haggard Park in Plano. They'll be screening the Disney film "Moana" which begins at dusk. Food trucks will be on site selling refreshments and best of all, there will be themed pre-film activities to get you into the spirit of the film. Henna artist Tejal Parikh will be on hand doing temporary tattoos and there will be a hula-dancing class hosted by TOLOA Polynesian Dance. Everyone is encouraged to dress up in their 'Moana'-themed finest. 
If you haven't been to the Central branch of the Dallas Public Library now's your chance to scope out their beautiful Children's Center on the second floor. Besides a bounty of books and movies, they also offer fun activities every day for the little kiddles. Stop by the Center on Sunday and enjoy a family-friendly movie in their kid-sized auditorium. 
I know I am not alone when I say this, but I think the "The Princess Bride" might be one of the greatest movies ever made. I mean, c'mon, it has everything — adventure, sword fights, romance, comedy, rodents of unusual size, and some of the snappiest dialogue in movie history. Who could forget, "You seem a decent fellow. I hate to kill you," "Have fun storming da castle" and of course, "Hello. My name is Inigo Montoya. You killed my father. Prepare to die." Fans of the iconic film won't want to miss The Princess Bride: An Inconceivable Evening with Cary Elwes at the Majestic Theater. The evening starts with a screening of the film followed by a Q&A session and behind the scenes stories with actor Cary "Westley" Elwes. It all happens August 12th. Put it on your calendar because it would be inconceivable if you missed it.