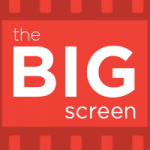 Dallas director David Lowery broke big last summer with his remake of the Disney classic "Pete's Dragon." For his new film, he returns to his indie roots to tell a story of a ghost revisiting his former life. This week, we talk with him about that film, called "A Ghost Story," which opens Friday, July 21.
The film revolves around a couple played by Casey Affleck and Rooney Mara. After Affleck's character is killed in a car accident, his ghost returns to revisit scenes from his former life.
On the direction of the film:
"That was always the central idea; we were going to make a haunted house or ghost story with a ghost represented by a guy in a sheet. I just love that image, and I loved the idea of doing that. I had a bunch of different ideas
over the years of how I might execute such an idea, but this is the form it ultimately took."
On working with Rooney Mara and Casey Affleck:
"They have really great chemistry. They really like each other, and it shows on screen. I knew that if we were going to kill off Casey in the first five minutes of the film, then Rooney would definitely be able to sell his absence because she does care about him. I also just wanted to make this movie with friends. I'm lucky enough to call them both friends, so I was able to text them both and say, 'Do you want to come to Texas for two weeks and make something weird?'"
On filming in Dallas:
"We shot most of the movie in a house that no longer exists in Irving, right off of Belt Line and 183. We shot some at the CityPlace building…The museum tower is also featured prominently."
• Download this week's episode
Subscribe to The Big Screen on iTunes.