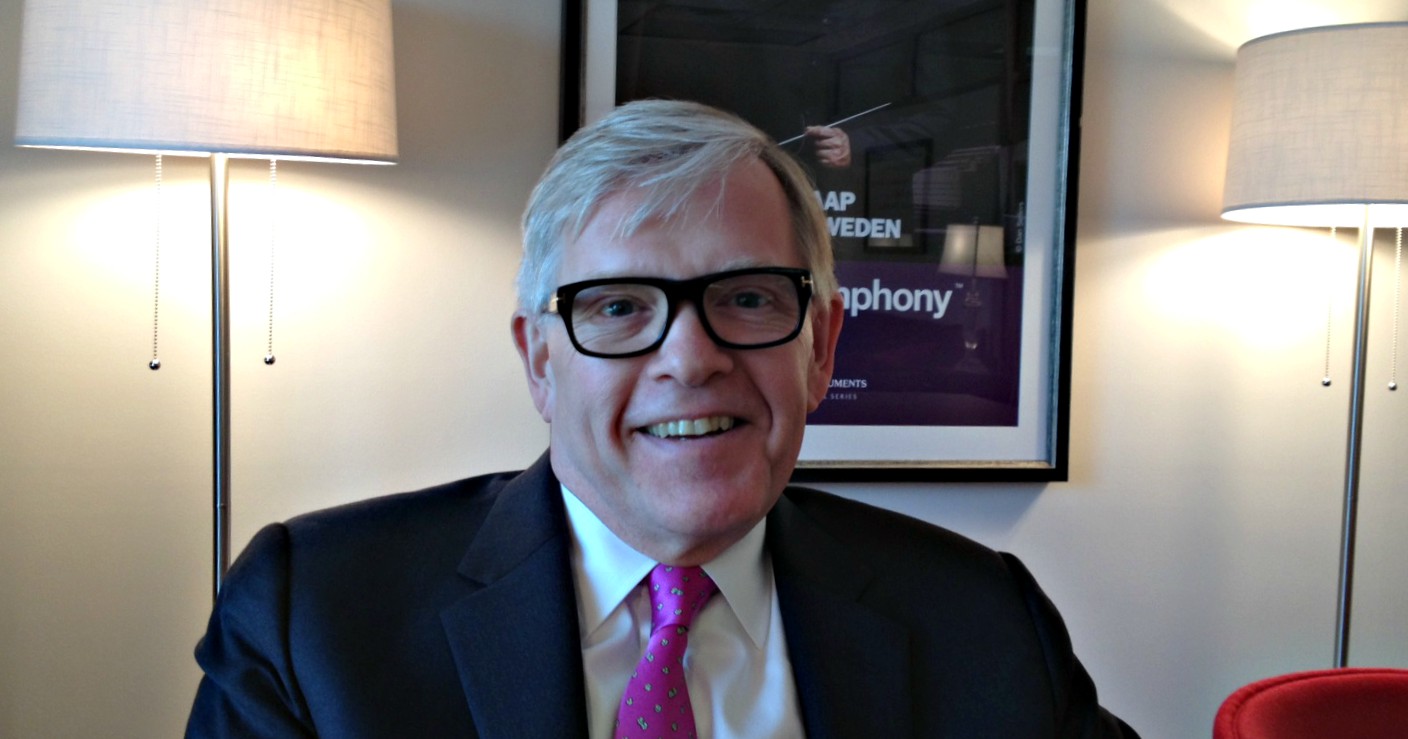 The Dallas Symphony Orchestra will experience a complete change in its leadership over the next two years.
Jonathan Martin, who has helped re-charge the DSO with conductor Jaap van Zweden since taking over the helm in 2012, will become the president of the Cincinnatti Symphony Orchestra in September. Michelle Miller Burns has been named interim president and CEO effective immediately while a search for Martin's replacement has begun.
In addition to stabilizing the DSO's finances and aiming it toward long-term growth, Martin was instrumental in establishing such new ventures as the Soluna Festival and the Re-Mix series, the more adventurous program of smaller programs at the City Performance Hall.
But what's most significant about his announcement is that it means the DSO will be change its president AND its music director, with conductor Jaap van Zweden leaving to take over the New York Philharmonic in 2018.
Here's the full release:
Jonathan Martin, President & CEO of Dallas Symphony Association, To Step Down to Assume the President Position with the Cincinnati Symphony Orchestra
Dallas, TX (June 14, 2017) – Jonathan Martin, President & CEO of the Dallas Symphony Association, has announced today that he will step down from the DSO to join the Cincinnati Symphony Orchestra as its President in September. Martin has led the Dallas Symphony since September 2012. The Executive Board of the DSA has named Michelle Miller Burns as Interim President & CEO effective immediately, and has commenced a search process to identify a permanent President & CEO. Jonathan will serve as Adviser to the Board Chairman and to the Interim President & CEO through August 31, 2017.
"I have deeply enjoyed my five years here in Dallas and have cherished my time in this extraordinary community," said Martin. "It has been a great privilege to work with the Board, Music Director Jaap van Zweden, our staff and musicians of this great orchestra. I will miss the friends I've made and the phenomenal music-making here in Dallas."
In the past five years, under the leadership of the Board Chairman Joe Hubach, Jonathan Martin and the senior executive team, the Dallas Symphony Orchestra has built an exceptional infrastructure and implemented a strong overall strategy which will continue unchanged. This leadership and these organizational initiatives have positioned the DSO for long-term growth and have cultivated a vital and relevant organization able to adapt to a changing environment. They have enhanced DSO's operational excellence and financial resiliency, created groundbreaking programs to engage audiences and spurred extraordinary musical and artistic growth within the DSO. Initiatives such as ReMix and The Nancy A. Nasher and David J. Haemisegger Family SOLUNA International Music & Arts Festival speak to that success and vision.
"We are proud of what the DSO has accomplished in recent years," said Hubach. "We are committed to advancing our strategic vision, and we are well positioned and prepared to continue this forward momentum. We look forward to Michelle's leadership in this transitional role, and we have great confidence in her and the strong senior executive team to execute on our strategy."
Prior to her appointment as Interim President & CEO, Michelle Miller Burns was serving as Executive Vice President for Institutional Advancement and Chief Operating Officer. She has been with the DSO since 2015 and has a deep understanding of classical music, philanthropy, the organization and the communities it serves. In addition, she has been a key member of the senior executive team that has built and implemented the organizational initiatives and strategic vision.