It's official, the City of Dallas has accepted a $22 million grant from Galveston's Moody Foundation. And that means that City Performance Hall will now be called Moody Performance Hall.
The grant was offered to the city to help eliminate a portion of the $27 million in debt owed to banks for the construction costs associated with building the AT&T Performing Arts Center.
You may remember that the city voted last fall to pay $1.5 million a year for the next ten years to help the AT&T Performing Arts Center pay down its debt. This grant will help to slice that total sum. But not all of the $22 million will go directly toward paying off the debt. Only $12 million will be spend on debt relief. The remaining $10 million was gifted by the Moody Foundation to establish a grant program for small and emerging arts groups in the city.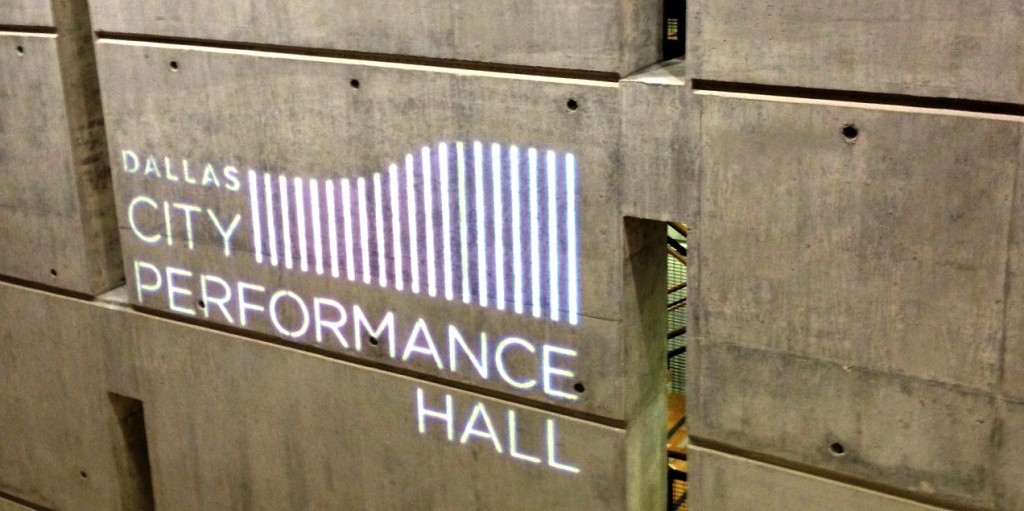 The grant was not gifted without stipulations though, the most important being that the city would have to rename the Dallas City Performance Hall to the Moody Performance Hall.
Jennnifer Scripps, the director of the Office of Cultural Affairs, outlined the proposal to a dozen of the city's cultural commissioners at the Latino Cultural Center in mid-April and it was voted upon unanimously. The proposal was also voted upon by the city's Arts, Culture & Libraries Committee of the City Council and also received unanimous approval.
"We are honored to have the Moody name associated with such a wonderful venue and to support this diverse and dynamic cultural community," says Frances Moody-Dahlberg, chairman and executive director of The Moody Foundation.
The $10 million endowment isn't a free-for-all though. A separate, non-profit fund will be set up to receive $1 million annually for a decade. The fund would use that money for grants to the city's smaller and emerging arts groups — up to $25,000 per grant.
These grants can be used for:
Commissions of original works and artistic collaborations.
Support for new works, innovative programs and offsetting rent and production costs at the Moody Performance Hall.
Programs, projects and exhibitions that address important issues of cultural equity and community access to the arts.
Programs that create and deliver cultural experiences to all parts of Dallas.
Operating, staff and marketing support for new initiatives.
Support of production costs and capacity building.
Hosting artist in residency programs.
Other projects deemed important to the vibrancy of the arts in the city.