Lots of celebrating going on at Dallas Theater Center this afternoon. The company announced it will receive the 2017 Regional Theatre Tony Award. It's the organization's first Tony award.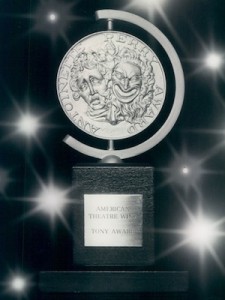 The award isn't for a specific play or actor. Rather, it recognizes a professional company that displays a "continuous level of artistic achievement contributing to the growth of theatre nationally," according to a release from the DTC. The winner is selected by recommendation of the American Theater Critics Association.
"It's a testament to the artistry of the theater's previous artistic directors, Paul Baker, Adrian Hall, Ken Bryant and Richard Hamburger," said Kevin Moriarty, the company's artistic director, in a release. "It's an honor for the many talented artists whose work has graced our stages. It's an acknowledgement of the deep relationship between DTC and our community here in North Texas, for whom we produce plays that inspire meaningful conversations. It's a tribute to the diversity of artists who seek to create art that mirrors the glorious diversity of our community. And it's a validation of our city's shared belief that a great city requires great art to bring us together, ask vital questions and inspire us to build a more perfect union."
The center will pick up its new hardware at the  2017 Tony Awards, which take place June 11 at Radio City Music Hall.