April is in full bloom and so is the arts scene here in North Texas. The gallery openings, concerts, and live theater events are more plentiful than the bluebonnets along I35. It's a big week for us here at Art&Seek, too. Jerome Weeks heads to Kimbell on Friday for State of the Arts, and on Monday, as part of Dallas Arts Month, Anne Bothwell leads a conversation on art, architecture, and placemaking at the Dallas City Performance Hall. Take a look at the rest of our favorite picks for this week.
Wednesday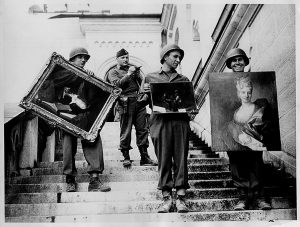 In Fort Worth, the Kimbell Art Museum hosts a lecture series exploring the permanent collection. Tonight the topic is "The Plight of Art in the Second World War." Fine arts consultant and TCU adjunct professor Shelley C. Matthews will lead the lecture.
The documentary "Not Me" explores the American drug epidemic and how it can happen to any family. See the film and then join in the post-film discussion at Plano's Williams High School.
Thursday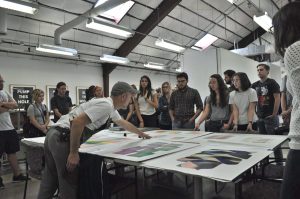 P.R.I.N.T. Press hosts an open house with printmaker Jeffery Dell. He'll share his printing techniques. Attendees will also be able to try their hand at the process. Don't miss out on this event in Denton.
In Dallas, UNT professor and multimedia artist Alicia Eggert talks about her interest in time and how it relates to her solo exhibition "Partial Visibility" running through April 8. Catch Eggert's artist's talk and special performance tonight at The MAC.
Friday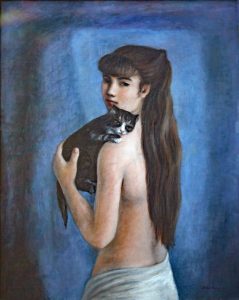 Tonight, at the Kimbell Art Museum, a panel joins Art&Seek's's Jerome Weeks to explore how Fort Worth arts groups support emerging artists. And check out the pop-up art show after this State of the Arts discussion.
Down the road from the Kimbell, the Fort Worth Community Arts Center host an opening reception for "Recuerdo: Early Texas Art from Fort Worth Collections." The exhibition features 57 works made in Texas between 1920 and the 1970s. The works are borrowed from private collections in Tarrant County.
Saturday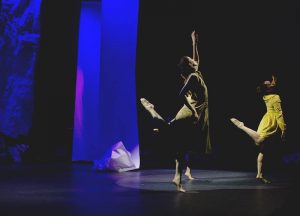 To mark Dallas Arts Month, Sammons Park at the AT&T Performing Arts Center is offering free dance classes Saturday mornings in April. Each week learn about different styles of dance from guest instructors representing some of the best performing arts companies from Dallas and beyond. Up this Saturday is Art&Seek Spotlight Artist Danielle Georgiou and her dance company Danielle Georgiou Dance Group. Her class will explore conscious and unconscious body movement.
Learn about the life of famous Apache leader Geronimo in the one-man play "Geronimo, Life on the Reservation." See it at Arts Fifth Avenue in Fort Worth.
Sunday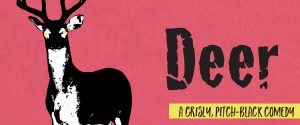 Denton visual artist Bernardo Cantu opens his installation and paint-based exhibition "The Shape of Domestic Funk to Come" at 500x Gallery in Dallas.
This weekend is your last chance to see the mesmerizing comedic drama "Deer" at Fort Worth's Stage West.
Monday
Meadows Artist in Residence Alessio Bax is a remarkable young pianist and the recipient of numerous of awards. Hear his only DFW solo performance this year at SMU's Caruth Auditorium.
See Dallas artist Carroll Swenson-Roberts' solo exhibition at Ro2 Art at The Magnolia in Dallas. Her work explores her Irish-Catholic upbringing and her interest in medieval art.
Join Art&Seek's Anne Bothwell at Dallas City Performance Hall for a creative conversation about art, architecture, and placemaking. It's part of Dallas Arts Month.
Tuesday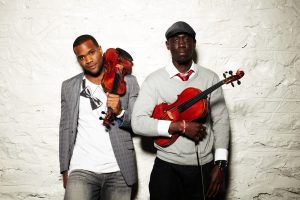 Massachusetts painter Al Souza has shown work in Houston, Dallas, The Whitney in New York and has been awarded by International Arts critics. You can see his exhibition Puzzle Works at Fort Worth's ArtSpace 111.
In Tyler, worlds collide when classical, hip-hop, R&B, and bluegrass music are thrown in a blender by the music group Black Violin. See them at Cowan Fine and Performing Arts Center.
For more on these and other events explore the Art&Seek calendar.