Got plans for this coming week? No? Then check out this week's Art&Seek picks and you could see impassioned documentaries, riveting plays, listen to music that moves you, or check out new galleries and curious exhibitions.  Now,  you got plans.
Wednesday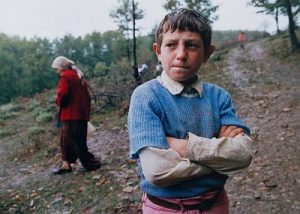 It's movie night at the Dallas Center for Photography. They'll be screening the documentary "A Single Frame," a documentary about a photojournalist's search for a boy during wartime.  Afterward, there will be a Q&A session with the executive producer and the star of the film, Jeff Bowden.
Fort Worth's Amphibian Stage Productions presents "White Rabbit Red Rabbit."  The play about conflict features a different actor for each show. Tonight's performance features actor Xander Berkeley of "The Walking Dead." See it at the Modern Art Museum of Fort Worth.
Thursday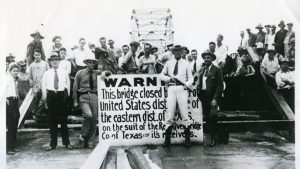 Soul Rep Theatre Company is taking on the work of Dallas-born actress and playwright, Regina Taylor. You only have two weekends to see "The Trinity River Plays," so head to the South Dallas Cultural Center tonight to see the play.
Learn how Texas and Oklahoma almost went to war over an old toll bridge. Rusty Williams, author of "The Red River Bridge War: A Texas-Oklahoma Border Battle" will be at the Allen Public Library to speak about this part of Texas history.
Friday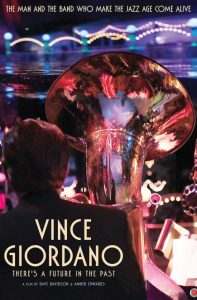 Head to the Texas Theatre in Oak Cliff for "Vince Giordano: There's A Future In The Past," a film about the famed big band musician. After the screening stick around for a live performance from The Singapore Slingers, and a few numbers with Vince himself.
The Denton Comunity Theatre presents "The Shadow Box." See this sensitive drama about three cancer patients in the intimate Black Box Theatre.
Saturday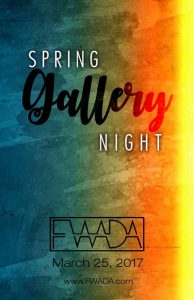 In Fort Worth, more than 20 galleries open their doors and show off artists' work as the Fort Worth Art Dealers Association present their Spring Gallery Night.
In Dallas, accordions take over the amphitheater at Encore Park for the seventh Big Squeeze Talent Showcase of 2017. Competitors will showcase their abilities in three categories: Polka, Zydeco, and Conjunto.
Sunday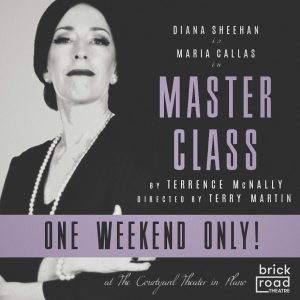 The Courtyard Theater is tackling Terrence McNally's play "Master Class," based on Maria Callas' master classes at Julliard. In between her sessions with three aspiring students, we see the once-great opera singer retreat into her memories and past accomplishments. This is your last chance to see the award-winning play at the Plano theater.
The Dallas Holocaust Museum/Center for Education and Tolerance will screen John Ford's propaganda film, "December 7th."  Even though it was censored, the docudrama about the bombing of Pearl Harbor went on to receive an Academy Award.
Monday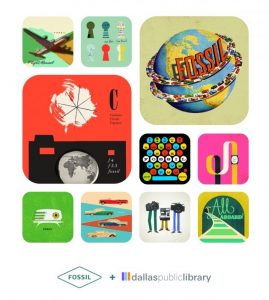 (Un)Common Objects: A Curious Collection of Fossil Illustrations features some of the wrist watch manufacturer's most creative designs and graphics. See the curious designs at the J. Erik Jonsson Central Library in downtown Dallas. Although these works may be timeless this exhibition will be on view only through April 30.
Pull up starboard and board the Artisan Center Theater in Hurst to catch "The Pirate Queen."  It is based on a true story about a strong Irish lass, fearlessly battling Queen Elizabeth's mammoth Navy. You only have until April 15 to see this new musical, by the composers of "Les Miserables," before it sets sails.
Tuesday
Virtuoso violinist and three-time Grammy award-winning musician Hilary Hahn brings her creative repertoire to the Bass Performance Hall. Catch this one-night-only performance presented by The Cliburn.
Tonight, the passionate melodies and intoxicating rhythms of Spain's greatest composers will be deconstructed and performed by acclaimed pianist Jeffrey Siegel. Hear his Keyboard Conversations at the Eisemann Center in Richardson.
For more on these and other events explore the Art&Seek calendar.