So we all know DSO music director Jaap van Zweden is headed off to Manhattan to take charge of the New York Philharmonic. But it seems before he goes, he wanted to make the Dallas Symphony Orchestra really work up a sweat. Because this, van Zweden's 10th and farewell season, is a workout. A marathon.
It's not just the Austro-Germanic canon that the music director has always pushed as the big, beating heart of the classical repertory: Beethoven, Mahler, Wagner, Schumann, Bach, Bruckner, Haydn (what, no Brahms?). We're also talking about world premieres, an American premiere, the Dallas premiere of Philip Glass' Double Concerto for Two Pianos, major pieces with the Dallas Symphony Chorus, plus the 25th anniversary of the Lay Family Organ, marked by such keyboard classics as Poulenc's Organ Concerto and Saint-Saens' Symphony No. 3.
Van Zweden will also conduct the last concert of the fifth ReMix series at the Dallas City Performance Hall as well as a repeat of composer Steven Stucky's 'Elegy' from his 'August 4, 1964' — the Grammy-winning work about a fateful day in Lyndon Johnson's presidency.
This, ladies and gentlemen, is a victory lap. This is a season.
The full announcement:
Dallas Symphony Orchestra Announces 2017/18 Season
Season Celebrates Artistic Leadership of Music Director Jaap van Zweden
Highlights Include:
• Jaap van Zweden's 10th and culminating season as DSO Music Director
• Opera in Concert – Wagner's Die Walküre
• 25th anniversary of the Lay Family Concert Organ
• 40th anniversary of the establishment of the Dallas Symphony Chorus
• Mezzo-Soprano Michelle DeYoung Named DSO Artist-in-Residence
• ReMix Begins Its Fifth Season
• Fourth Annual Nancy A. Nasher and David J. Haemisegger Family SOLUNA International Music & Arts Festival – May 7-27, 2018
• Jeff Tyzik Leads the DSO Pops Series in His Fifth Year as Principal Pops Conductor
(February 11, 2017) Dallas, TX – The Dallas Symphony Orchestra (DSO) announces programming and events for the 2017/18 Texas Instruments Classical Series and the Dallas Symphony Pops Series. The 2017/18 season is Jaap van Zweden's 10th and final season as DSO Music Director. Programs this year will celebrate symphonies and large scale works that have been at the center of van Zweden's artistic activity and leadership in Dallas.
Jaap van Zweden leads the DSO in concert at the Meyerson Symphony Center
Music Director Jaap van Zweden
"The orchestra and I have been on an incredible journey," said van Zweden. "They are playing fantastically with so much flexibility. It has been an honor to work with these musicians over the past ten years."
The Dallas Morning News has commented on the "technical brilliance, expressive nuance and sheer electricity" of the DSO under van Zweden and hails that "…the DSO sound[s] like one of the world's great orchestras, finely disciplined, powerful yet pliant."
"This next season celebrates the real accomplishments of this organization and showcases Jaap, the chorus, the orchestra and the strong artistry that has been developed over the last decade," said Jonathan Martin, Dallas Symphony Orchestra President & CEO.
The 2017/18 season will feature performances of works by Beethoven (Symphony No. 3, "Eroica" and Symphony No. 9, "Choral"), Bruckner (Symphony No. 8), Mahler (Symphony No. 5 and Symphony No. 2, "Resurrection") and Rachmaninoff (Symphony No. 2).
Music Director van Zweden will also lead the world and Dallas premieres of contemporary works, including a new violin concerto by American composer Jonathan Leshnoff (composed for and performed by DSO Concertmaster Alexander Kerr) and the Dallas premiere of the Philip Glass Double Piano Concerto (with Katia and Marielle Labèque as soloists). Returning home is Steven Stucky's "Elegy" from August 4, 1964, a work commissioned and performed during van Zweden's first season with the DSO and a piece that garnered the late Stucky a GRAMMY® nomination for the DSO Live recording.
Van Zweden's final performance as Music Director will feature Beethoven's monumental Symphony No. 9 with soloists Michelle DeYoung (2017/18 DSO Artist-in-Residence) and Matthias Goerne.
Prominent International Guest Conductors and Soloists
The DSO will welcome a number of world-renowned guest conductors to the Morton H. Meyerson Symphony Center during the 2017/18 season including Fabio Luisi, Cristian Măcelaru (DSO debut), Donald Runnicles, James Gaffigan, Jun Märkl and Pablo Heras-Casado.
Guest soloists for the season will include Hilary Hahn, Jean-Yves Thibaudet, Stephen Hough, Alisa Weilerstein, Behzod Abduraimov and Nicola Benedetti, among others. Making their DSO debuts this season will be organist Vincent Dubois, cellist Harriet Krijgh, trombonist Jörgen van Rijen, soprano Dorothea Röschmann and pianist Beatrice Rana.
Wagner's Complete 'Die Walküre' in Concert
The DSO performance of Act One of Die Walküre during the 2015/16 season was hailed as "the most electrifying performance I've witnessed in Dallas in 16 years" by Scott Cantrell of the Dallas Morning News. Jaap van Zweden is becoming known for his "thrillingly vivid" (The Guardian) accounts of Richard Wagner's Ring Cycle operas, and in his final season he will lead the Dallas Symphony Orchestra in two performances of Die Walküre.
"I'm thrilled to have the opportunity to perform this work in the fantastic Meyerson," said van Zweden. "I have had the privilege to perform the Ring Cycle in Hong Kong, and I look forward to sharing this incredible music with the audiences here in Dallas."
The Lay Family Concert Organ
25th Anniversary of the Lay Family Concert Organ
Rising the height of the Eugene McDermott Concert Hall, the Lay Family Concert Organ is an impressive instrument in both stature and sound. Though the façade was visible at the opening of the Meyerson Symphony Center in 1989, the full organ was not completed until 1992. On September 2, 1992, organist Michael Murray and the DSO inaugurated the organ in a performance that included Richard Strauss's Festival Prelude; Poulenc's Concerto for Organ, String Orchestra, and Timpani; and Saint-Saëns's "Organ Symphony."
2017 marks the 25th anniversary of this spectacular instrument, and the DSO will celebrate its birthday by featuring the organ in a number of concerts and recitals. The Opus 100 Recital Series will return for its third season, and the DSO will welcome three prominent organists. Michel Bouvard will perform on Sunday, October 15, 2017. Bouvard is professor of organ at the Paris Conservatory, titular organist of the Basilique Saint-Sernin in Toulouse, France, and an organist of the Royal Chapel at the Palace of Versailles. Two Texan organists round out the series. Organist Isabelle Demers, the Assistant Professor of Organ at Baylor University, is the recitalist on Sunday, February 11, 2018. Ken Cowan, Associate Professor and head of the organ program at Rice University's Shepherd School of Music, will perform on Sunday, April 22, 2018.
Throughout the season, the Lay Family Concert Organ will be featured prominently in many classical concerts. James Diaz joins the DSO in a performance of Samy Moussa's A Globe Itself Infolding (September 21-24, 2017). Vincent Dubois, titular organist at the Cathedral of Notre-Dame, is soloist on Poulenc's Organ Concerto and Saint-Saëns's Symphony No. 3, "Organ Symphony" (November 16-19, 2017). Dallas organist Bradley Hunter Welch will perform Barber's Toccata Festiva (January 11-13, 2018.)
During Christmas at the DSO, the organ will be a featured soloist in Dallas Symphony Christmas Pops and A Big Brassy Christmas and Organ Spectacular.
The Dallas Symphony Chorus
40th Anniversary of the Dallas Symphony Chorus
On September 23, 1977, the newly-formed Dallas Symphony Chorus (DSC) joined then-Music Director Eduardo Mata for a concert of Stravinsky's Symphony of Psalms and Mozart's Mass in C minor. Since that debut, the Dallas Symphony Chorus has grown into a "well-balanced and expressive ensemble" (Dallas Morning News).
To celebrate the 40th Anniversary of this 200-member strong, all-volunteer chorus, the DSO will perform "A Celebration of Singing" on October 8, 2017 at 2:30 PM. The Dallas Symphony has commissioned a new work by American composer Jake Runestad for this performance. Dallas Symphony Chorus Director Joshua Habermann will lead the ensemble in this world premiere as well as in Leonard Bernstein's beloved Chichester Psalms. In addition to the DSC, the concert will feature high school singers from around Dallas to celebrate the power of singing. Also, throughout the season, the DSC will host monthly community events to spotlight choral music and choral singing.
Many large-scale works of the 2017/18 Farewell Celebration Season will feature the Chorus prominently, including:
• Mahler: Symphony No. 2, "Resurrection" – "One of the great life-affirming works in the choral-orchestral repertoire. Although the chorus sings for only 10 minutes, what an amazing 10 minutes it is!" said Habermann.
• Duruflé: Requiem – "At turns tender, bold and ultimately consoling, this piece is at the core of the choral repertoire, heard here in the version for full symphony orchestra," describes Habermann.
• Beethoven: Symphony No. 9, "Choral" – "The great innovation of Beethoven's Ninth was the introduction of voices into a symphony on a text celebrating the universal brotherhood of man. This stroke of genius inspired imitations in every successive generation of German/Austrian composers; Mendelssohn's Lobgesang, and Mahler's Second and Eighth symphonies all owe a debt of gratitude to the great master," said Habermann.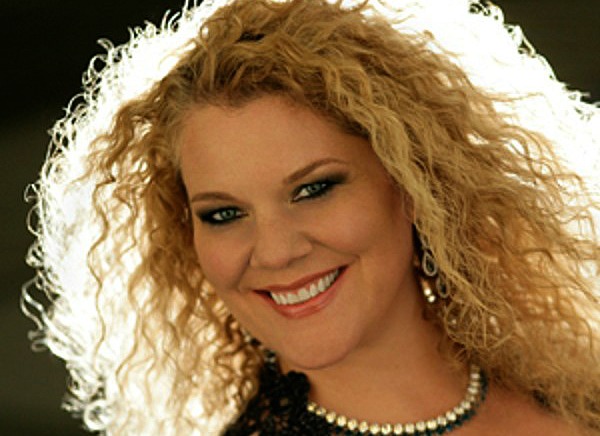 Michelle DeYoung Named DSO Artist-in-Residence
Acclaimed mezzo-soprano Michelle DeYoung has been named DSO Artist-in-Residence for the 2017/18 season. DeYoung made her DSO debut in 2014 in performances of Bartók's Bluebeard's Castle with reviews hailing her "voice of many colors and textures." She has returned each season since for stunning performances including Mahler's Das klagende Lied and Act One from Wagner's Die Walküre.
"Michelle has been a wonderful artistic partner with van Zweden here in Dallas and in his Ring Cycle project in Hong Kong," said Peter Czornyj, DSO Vice President of Artistic Operations. "We are delighted that she has accepted our invitation to return to Dallas to perform with the DSO and van Zweden on a number of concerts during his Farewell Season."
ReMix Turns Five
Launched in 2013, the DSO's innovative ReMix series will enter its fifth year with three series of concerts at Dallas City Performance Hall. The concerts will continue to shine a new light on classical music through unique pairings, unexpected performances and multi-genre partnerships. The Dallas Observer proclaimed that ReMix "…offers a refreshing glimpse into the new and the now."
Assistant Conductor Ruth Reinhardt will lead the DSO in the first two ReMix concerts of the season on October 13 & 14, 2017, and March 2 & 3, 2018. Principal Second Violin Angela Fuller Heyde will be the soloist on the October concert.
Music Director Jaap van Zweden will conduct the final ReMix program on May 10 & 11, 2018, during the SOLUNA Festival. This series is generously supported by TACA and the National Endowment for the Arts.
Nancy A. Nasher and David J. Haemisegger Family SOLUNA International Music & Arts Festival Returns for Its Fourth Season – May 7-27, 2018
The fourth annual SOLUNA Festival will present a curated three-week experience, staging a series of performances and mixed media installations by some of the most exciting contemporary artists working today, alongside concerts by the Dallas Symphony Orchestra led by Music Director Jaap van Zweden. Programming for the 2018 SOLUNA Festival will be announced in November 2017.
2017/18 Marks Jeff Tyzik's Fifth Season as DSO Principal Pops Conductor
The 2017/18 Dallas Symphony Pops Series marks Jeff Tyzik's fifth season as Principal Pops Conductor on the Dot and Paul Mason Principal Pops Conductor Podium. The DSO will present an exciting season of pops music that ranges from standards such as Gershwin's Rhapsody in Blue and the music of Nat King Cole to screenings of Raiders of the Lost Ark with orchestral accompaniment. The DSO will also welcome some of the finest guest artists such as Bernadette Peters and Byron Stripling as well as showcasing the talent of the orchestra.
• Jeff Tyzik will conduct the first concert of the Pops season on September 8-10, 2017— an all-Gershwin program featuring Van Cliburn Gold Medalist Jon Nakamatsu and acclaimed Broadway vocalist Doug LaBrecque.
• Raiders of the Lost Ark will grace the big screen on October 27-29, 2017. Constantine Kitsopoulos will conduct John Williams's epic score performed by the Dallas Symphony Orchestra.
• Return to Cotton Club (November 10-12, 2017) will be an evening of great jazz, soulful tap dancing and showmanship. The program will feature virtuoso trumpeter and vocalist Byron Stripling and will be conducted by Jeff Tyzik.
• The DSO's annual Christmas Pops (December 1-3, 2017) concert will feature the Dallas Symphony Chorus and everyone's holiday favorites including Sleigh Ride and 12 Days of Christmas.
• Cirque de la symphonie will return to the Meyerson January 26-28, 2018, with a new show, Cirque Goes to the Cinema. The movie-themed production will be filled with acrobats, contortionists, strongmen and tumblers, accompanied by the DSO.
• Denzal Sinclaire's superb voice and engaging rapport will bring the music of Nat King Cole (March 16-18, 2018) on stage with the Dallas Symphony Orchestra.
• Renowned Broadway star Bernadette Peters will return to the Dallas Symphony April 6-8, 2018.
• Jeff Tyzik will conduct Astor Piazzolla & Tango Caliente May 4-6, 2018, a program of tango music and dance.
• Jeff Tyzik will lead the orchestra in Hollywood at the Symphony (June 15-17, 2018), featuring beloved Hollywood hits.
"I am delighted to share more pops music with the audiences in Dallas," said Jeff Tyzik. "Over the past five years, I have enjoyed working with these musicians to bring fantastic programming to Dallas."