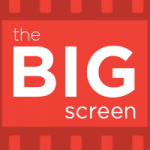 Over the next few weeks, we'll be looking at some of this year's Oscar-nominated films. First up is "Fences," an adaptation of the August Wilson play. We talk with Tyrees Allen, the Dallas actor who's twice played the lead character onstage: Troy Maxson, the role for which Denzel Washington is nominated.
• Download this week's episode
You can see Tyrees Allen in the upcoming Dallas Theater Center production of 'The Christians.'
Subscribe to The Big Screen on iTunes.