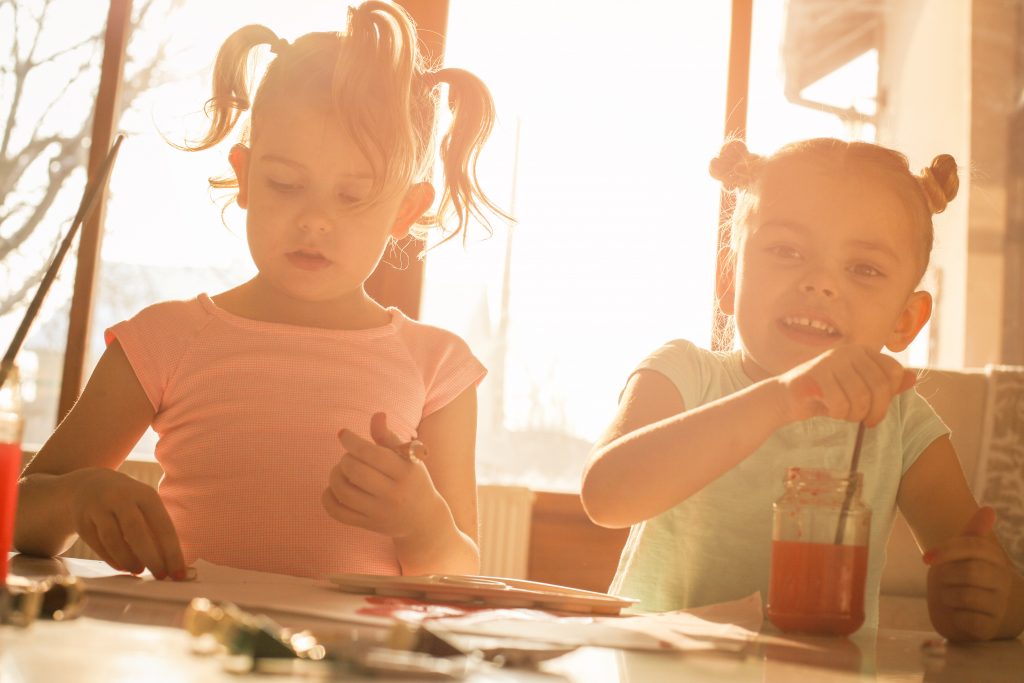 Even though snowmen and sledding are probably not on the "to do" list for this weekend, it's still a tad early for to say adios to Old Man Winter just yet. A spring-like day pops up sporadically to tease us, but make no mistake, the blustery weather is here for at least a few more weeks. Instead of trying to figure out the fickle weather forecast this weekend, embrace the last gasp of winter and enjoy a few of these inside activities before spring comes calling.
Get a jump on Valentine's Day with a unique present at Vetro Glassblowing Studio's Help-Create Hearts+Flowers event. Participants choose colors from four pre-selected mixes, apply the colors to the hot molten glass, and then watch a professional glassblower finish the one-of-a-kind heart or flower. Reservations are not required and are on a first come, first served basis Feb. 3 & 4. Families and friends are encouraged to come watch and take photos in the stadium seating area of the studio. One last thing – because your artwork needs to cool down slowly, it won't be available for pick-up until the following business day after 3 p.m.
Do your kids ever wish their favorite storybook characters could come to life? Get an up-close and personal look at the kiddy-lit great, Junie B. Jones, when she takes the stage at Dallas Children's Theater. In case you aren't familiar with Junie B. Jones, she is the irrepressible almost 6-year-old star of her own book series. In "Junie B. Jones Is Not A Crook." the world's funniest kid is on the hunt for the rotten thieves that stole the furry black mittens Grampa Frank Miller bought her. In the process of solving the crime of the century, her own sense of right and wrong is tested. Junie B. and her friends are on stage through Feb. 26.
Stoke that competitive spirit while encouraging creativity at Lakewood Conservatory of Fine Art's Winter Art Competition. Kiddos ages 3-14 will be tasked with reproducing Walter Soza's painting of the icon Lakewood Theater. Participants are encourage to bring on the creativity and use their own interpretation of the piece. Winners will receive a copy of Walter Soza's work, a collection of professional art supplies and LCFA co-founder Eva Brandys' CD of original piano compositions. Best of all, submitted artwork will be on display at the conservatory through May 1st, 2017.
Looking for a way to get the kids interested in your love of classic film? Check out Movie Magic: The Westerns Sunday afternoon at the Dallas City Performance Hall.  This concert, presented by New Texas Symphony Orchestra, features young musicians from the Dallas Asian American Youth Orchestra music and celebrates the American West with music from films like "The Magnificent Seven" and "Dances With Wolves." After the concert there will be an instrument petting zoo where young members of the audience will have the opportunity to hold and play various musical instruments. To sweeten the deal, kids 12 and under get in free with the purchase of an adult ticket.
This winter has definitely been a bust as far as snow days. You and the kiddos can get a taste of winter this Saturday at the Allen Parks and Recreation's It's Great to Skate event. You and the little kiddles can try ice skating for free from 4 to 6 p.m. on Saturday, February 4 at Allen Community Ice Rink. During a 30-minute group lesson, skaters will learn the basics of ice skating, such as skating forward and backward, falling safely, dips and stopping.  After the class, skaters can practice their new skills during a 90-minute open skate. Skating is open to kids 4 and older and pre-registration is required.