Throughout history, Africans have been forced from their homes by external forces like war, colonization, and the slave trade. So members of the African diaspora have an altered sense of home. Today in "State of the Arts" we meet a group that's embracing their roots and celebrating their past.
At the South Dallas Cultural Center, January has been a celebration of the African diaspora. It kicked off with the opening of a new photography and video exhibit, called "Distant Relatives. The work was created Nigerian-American photographers Hakeem Adewumi and Moyo Oyelola.
The two artists took photos during trips to seven countries where Africans have resettled, like Brazil, Kenya and Tanzania. The photos are displayed in unconventional ways. Some are framed in shadow boxes built to resemble suitcases.
"This show is about the African diaspora, but it's very relatable to everyone," says Oyelola. "Whether you're moving from Venezuela or Poland. It's about the things we take along and how we try to recreate that when we settle into a new place."
Learn more about Adewumi and Oyelola's travels and creative process by watching the video below:
The exhibit features an installation titled "Home." "Home" is in a sectioned off room within the Center's Arthello Beck Gallery. Inside, intimate family photographs from Nigeria and the U.S. hang on the walls. A wooden bench that resembles an antique Oyelola's grandmother has in her home in Nigeria sits in the corner of the room. And a video loops through highlights from of the artists' travels.
Harold Steward, the center's manager, brought the show in because it fits with the center's mission.
"At the South Dallas Cultural Center we aspire to highlight, produce and present works that showcase the African contribution to world cultures," says Steward.
Distant Relatives also helps Steward build a new bridge between important black holidays. Black history month is in February. In December, the center celebrated Kwanzaa.
"It is a time when many people connect with Mother Africa and African values," says Steward. "So we wondered how to extend that. Since, you know, we just came off this rich cultural holiday. So this idea kind of came – 'Oh! What if January is diaspora month?'"
"Distant Relatives" is up until the final week of Black History Month and Oyelola says he's excited to be part of the festivities.
"It's fun to be able to educate each other. And being able to gather and be together. It really embodies community and that's one of the themes in our show, in our gallery," he says.
Steward hopes the universal themes of migration and home will bring folks to some of the other programming the center has planned, like "The Diaspora Day Party" on February 4th. That will include an African marketplace, artist talks, music and traditional foods.
The chef preparing foods for "The Diaspora Day Party" is Dallas' Virginia Spencer who says she's put in work to ensure the food is on theme.
"My total presentation will have a little bit of history and background," says Spencer. "And my whole table setting and everything is specific to show these are our people, this our community, this is where we come from and this how we ate. This is how we fed one another and this is how we took care of one another."
Spencer says she'd like to see more people make a trip to Africa.
"My hope is that it would inspire more of my people to go home to see our history. I am planning a trip with some friends, because I want to know more about where we came from and I just think that it's so important to know yourself," she says.
Dallas author Sanderia Faye and the 2016 Legacy Award for debut fiction from the Hurston/Wright Foundation says black creatives and members of the diaspora need places to connect. That's why she and the literary group WordSpace have teamed up with the Center to create series of talks by award winning authors of the African diaspora. That series kicks off February 2nd, with Nicole Dennis-Benn.
"If we don't recognized the authors ourselves, they can go unnoticed," says Faye. "And especially in the South, where we've always had that situation."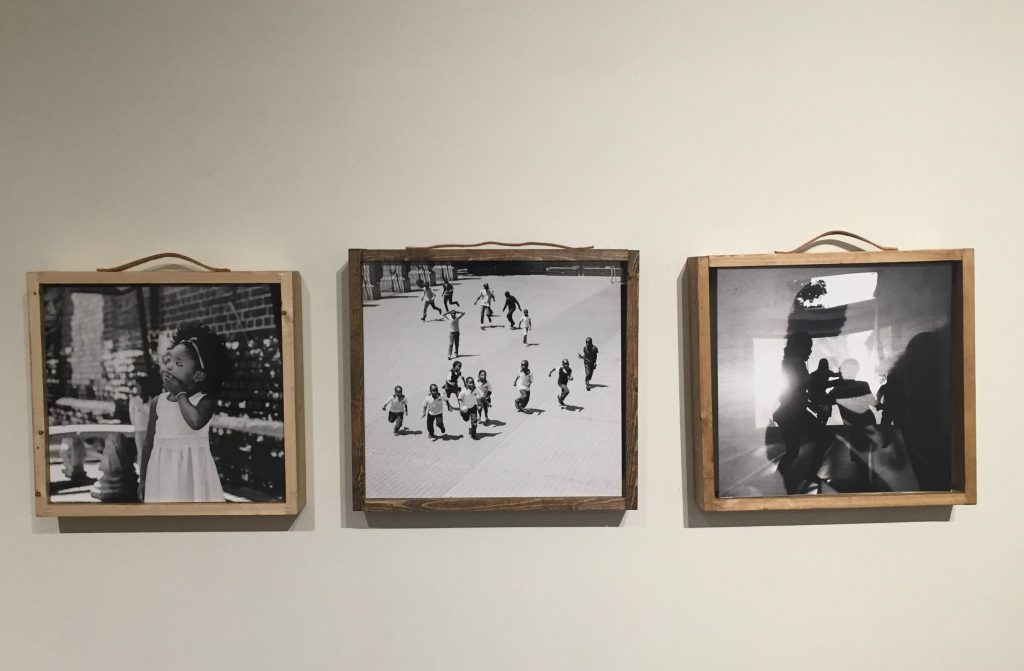 So if you're interested in the African diaspora, or in reflecting on what home means to you then check out the South Dallas Cultural Center.