In 2016, Dallas ISD announced announced plans for a new high school called CityLab High School. The school will be located downtown, at 912 S. Ervay Street.
CityLab's focus is going to be architecture, urban planning, environmental science, and community development. 
The deadline to apply for the 2017 freshman class at CityLab HS is January 31, 2o17. Apply
here
. Or attend an info session.
Jan. 25
or
Jan. 28
.
The school's founders – architect and former Skyline High School teacher Peter Goldstein and local architect Lorena Toffer – say the school will provide a transformative educational experience where learning extends beyond the classroom and into the streets where students live and play.
"We've been dreaming and thinking about CityLab for a long time," says Goldstein. "And the idea for the school is in the name itself – CityLab. We see the possibility of students using the city as their classroom."
The pair say it's important to go beyond the walls of the classroom. Yes, students absorb information when they're at their desks. But going out to see bridges, buildings and open spaces and thinking about how they come together helps make that knowledge stick.
The school's principal is Tammy Underwood, who has been in education for 17 years. Underwood began as a teacher in the Austin Independent School District. Most recently, she was a curriculum coordinator in Elgin ISD where she oversaw the curriculum framework for a duel-credit high school.
Students will learn from teachers and professional practitioners from the fields of architecture, urban planning and public policy.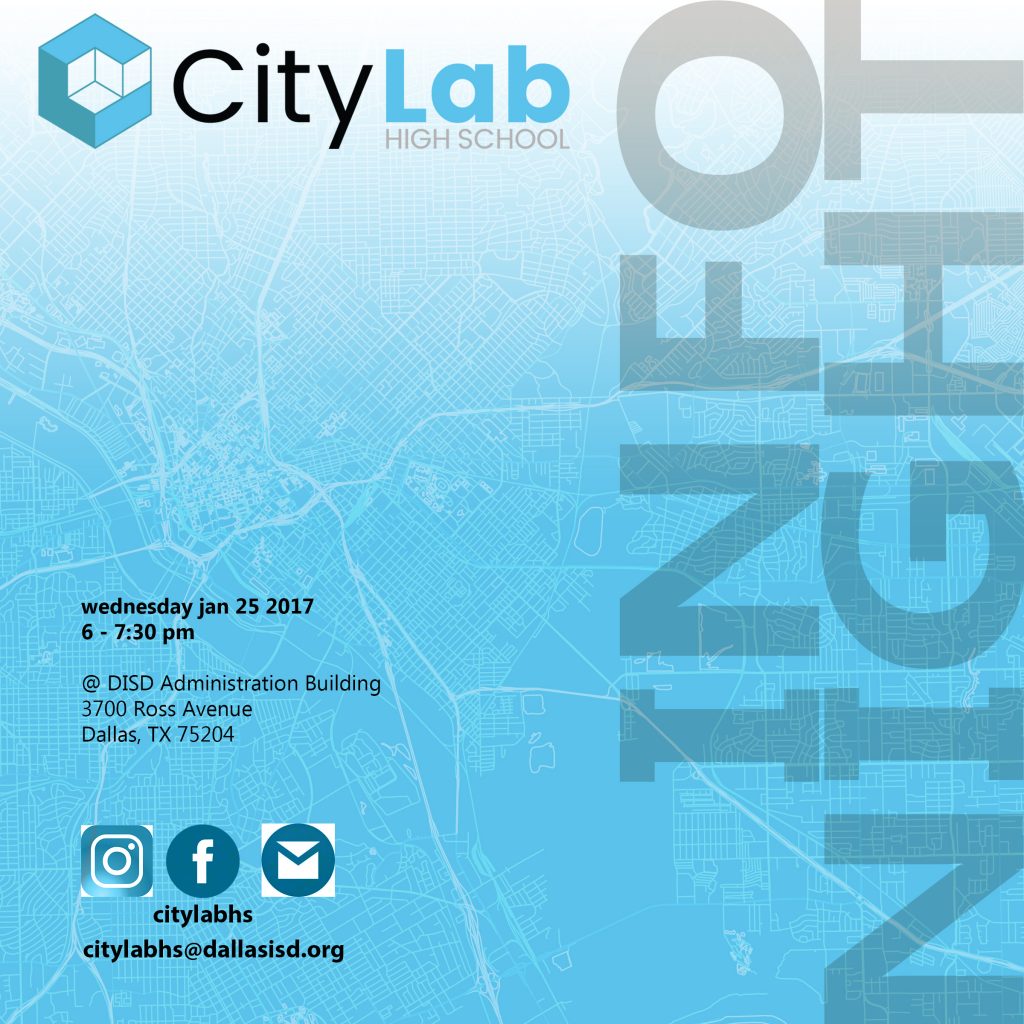 The school is part of the district's public school choice initiative, where schools have specialized focuses and are open to students from across the district without specific admission requirements.
"It was important for us to be a choice school, because it's important that every student has a school that fits their need," says Goldstein. "We want students from North, South, East, West and rural communities that are interested in design to have a place to study and discover."
Goldstein also says it was important that there wasn't an academic restriction on students, because that could affect the demographics of the school's population. "Choice" schools, unlike magnet schools,  can use lotteries or specific algorithms to tailor the demographics of their student population. CityLab's goal is for half of the incoming students to come from economically disadvantaged backgrounds, because research shows that socioeconomically balanced schools are ideal learning environments for all students both academically
and socially by facilitating acceptance, diversity, and broadening the scope of social identity.
"It's about equity," says Toffer. "It's important for me as a Mexican American architect to be able to say, 'You have a role model who is from a minority background that is a first generation immigrant that is working in design.'"
She says that there may be students attending CityLab that are in a very similar situation – first generation American –  and she says she's personally invested in their success and being there for all of the students.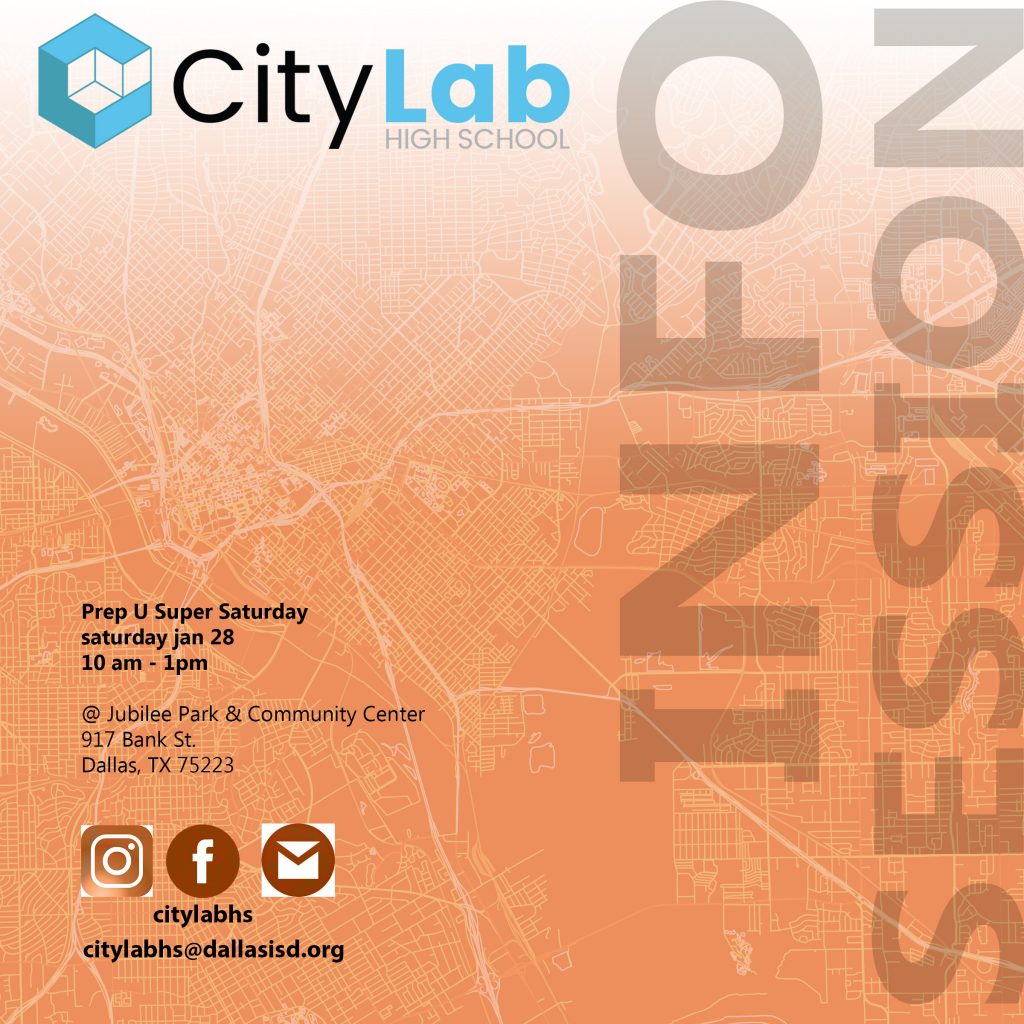 The school year at CityLab will begin in August, but the deadline to apply is January 31st (apply here). The school will be taking in 100 students during its first year and 200 in year two. They plan to grow every year until they are teaching 9th through 12th grade students.
The new school will be in walking distance to Dallas City Hall, the J. Erik Jonsson Central Library, and the Dallas Farmers Market. It's also near landmarks like the city's museum district and DART hubs, which will be helpful for transportation.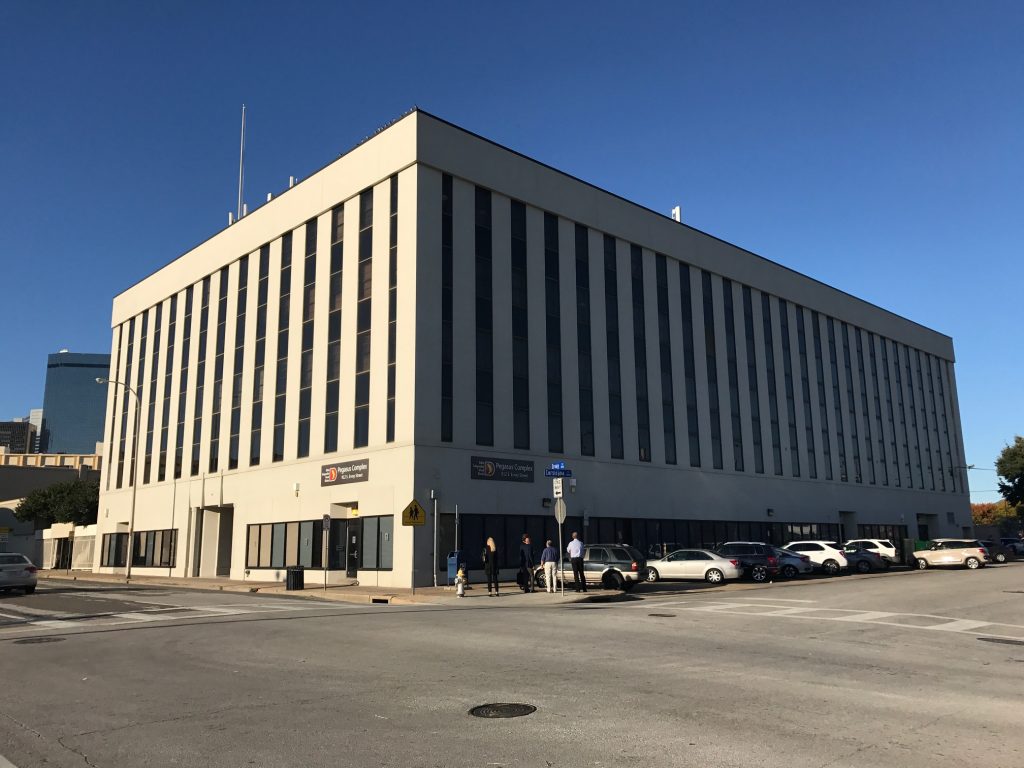 "If you live far away, don't worry," says Goldstein. Transportation will be provided for students who live more than two miles from the school within Dallas ISD boundaries. Students outside of the boundaries will be responsible for their own transportation, but again, the school is located near DART Hubs.