Music had one heck of a year in 2016. The highs included incredible albums by the biggest of stars – Beyoncé, Radiohead, Kanye West and so many more. But the lowest moments seemed to rain down on us all almost as often as incredible music did. This year we lost music legends Leonard Cohen, Sharon Jones, David Bowie, George Michael, Prince, Merle Haggard, Phife Dawg [A Tribe Called Quest], Maurice White [Earth, Wind & Fire] and several more.
Luckily, the local music scene seemed to flourish and acts from genres like country, hip-hop and blues established themselves as rising stars. For a closer look at the popular music highlights around North Texas in 2016, Art&Seek's Hady Mawajdeh sat down with KXT's program director Amy Miller and one of the areas' most prolific bookers Moody Fuqua.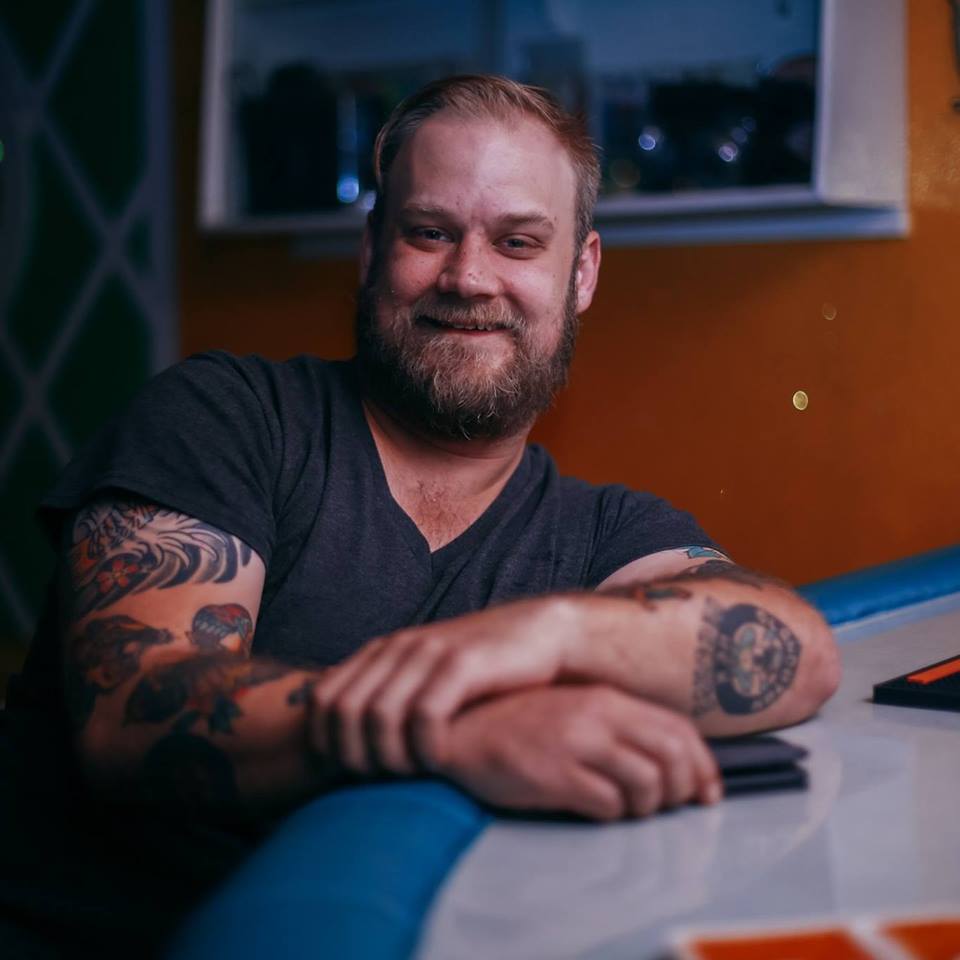 So we all know that 2016 was an exciting year for a million reasons, but I want to discuss the North Texas music scene. Amy, what word would you use to sum up the year in music?
AM
The one word I would use is abundant. And that's because there's a ton of releases from some pretty well known bands in the area. The Denton band
Snarky Puppy
released "Culcha Vulcha."
John Congleton
, the Grammy Award winning producer, released "Until the Horror Goes" with his band John Congleton and the Nighty Nite. And
Sarah Jaffe
, another really well known musician in the area, has a duo project with Dallas based producer
S1
called
The Dividends
. There were just a lot of great local artist releasing really good music this year. 
Moody do you agree? Abundant? Is that the word to use when describing the scene?
MF
Absolutely. One thing I noticed in 2016 is that the local scene has grown in such a way that they are doing shows that are as good if not better than touring shows. They are selling out big rooms and there seems to be a whole new scene developing. 
Moody, why don't you tell us about your favorite live performance of the year?
MF
For me, I think it has to be the
Dark Rooms
show that happened on December 16th (
Central Track's review
). It's fresh in my head, so that probably has a lot to do with it, but it was a really good party and it was a lot of fun. And there was obviously something in the air, because it seems like that's going to have been their farewell show, but they just put on an amazing performance. It was awesome. 
That show was amazing, because there was a mix of music happening at Club Dada. Sam Lao performed on the stage inside and Blue, the Misfit was also deejaying. Plus, didn't the weather seem to turn just for the evening?
MF
Totally. People may not remember, but the night before the temperatures were in the low 30s, and we had considered not having Dark Rooms perform outside. But by some miracle the weather shifted overnight and it was a beautiful night with temps in the 60s. Lots of people enjoyed themselves.
Amy, you pretty much go to shows for a living. 
AM
I go to a lot of shows.
Can you tell us about your favorite of the year? 
AM
Yeah! I should say there are so many great locals putting on great shows, but I think my favorite has to be a performance by
Jacob Metcalf
. He's just a really wonderful musician. He writes beautiful acoustic songs. And he puts so much time and care into his shows. The one I am speaking about had a 20 piece orchestra. He decorated the Kessler Theater and it just blew me away. Not only was it my favorite local show, but one of my favorite shows in general.
Wow. Sounds amazing. Well, before I let you two out of this studio, I want to know who you each thought were the most successful artists in North Texas this year?
MF
Definitely Sam Lao. She's amazing. And one thing I love about her is that she's such a sweet person. A lot of times you find artist that get a lot of spotlight aren't the nicest people. You know, personally? But I can say after working with Sam to release her album earlier this year, that she's one of the nicest people I've ever met. 
Definitely. She's sort of having a great year. She swept the Dallas Observers Music Awards. And, you know, I got to profile Sam Lao for Art&Seek's Artist Spotlight series and I really enjoyed learning about her desire to make it big. I really hope people check that out.  Amy, what about you? Which local artist do you think had the most successful year?
AM
When you asked me this question I actually had two musicians come to mind. One was Sam Lao, because she's just had an incredible year. She's an amazing musician and person all around. The other musician that came to mind was
Charley Crockett
. He's a KXT darling. We just love his music at KXT. He put out a really a really great record, "In the Night," and I think it's the strongest stuff we've heard from him so far. He did start garnering buzz prior to 2016, but this year he's definitely taken it up a notch. He's touring nationally, he's playing really big shows locally and I think we'll hear more about him in 2017.