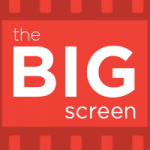 Is the sadness of "Love Actually" what makes it so durable? Is "Holiday Inn" awesome, or racist, or both? And is "It's A Wonderful Life" really a Christmas movie? Those and other hot takes on holiday movies recent and classic, from our Big Screen team this week.
• Download this week's episode
Subscribe to The Big Screen on iTunes.