The arts are in full bloom in North Texas, so you better hit up the theaters, galleries, parties and exhibitions. Say hello to us at the Art&Seek Art Hunt at Art Conspiracy at The Cedars Union; Cinema is taking over Sundance Square in Fort Worth, and you've only got one more week to view the contemporary portraiture of Robert Pruitt at The Gallery at UTA. Check out our suggestions for things to do throughout the week.
Wednesday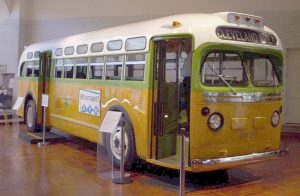 "Everyday People: An Evening of Storytelling" – Students from SMU's Master of Liberal Studies program present excerpts from "Everyday People: An Evening of Storytelling," written by their professor, Njoki McElroy. The are the real life stories of commuters on a bus. Professor McElroy says, "the bus serves as a vehicle for its passengers to transport views on current issues about race."
Lone Star Youth Orchestra presents "British Invasion!" – The Lone Star Youth Orchestra begins its season by exploring works by English composers such as Gustav Holst and Vaughan Williams. The LSYO consists of middle school and high school students from fourteen metroplex school districts and is the only tuition-free youth orchestra in the DFW.
Thursday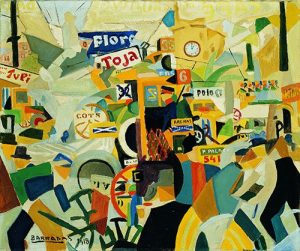 Modern Spanish Art from the Asociación Colección Arte Contemporáneo – The Meadows Museum presents the most comprehensive survey of Spanish modern art to be shown in the United States in 50 years. The exhibition features more than 90 works of art dated from 1915-1960 by approximately 50 artists. The exhibition is predominantly drawn from the Asociación Colección Arte Contemporáneo, one of the most significant repositories of Spanish modern art in the world, with select masterpieces from the renowned collection of the Meadows Museum.
Lone Star Film Festival – The 10th annual Lone Star Film Festival kicks off in Sundance Square. This year, they'll be more than 50 films screening. The fun starts Thursday and ends with the award ceremony on Sunday.
Friday


SIX – The Bruce Wood Dance Project presents "SIX" – three powerful works – at the Dallas City Performance. Let yourself be blown away by the athleticism and beauty of dance by one of the regions best dance companies.
Science on Tap: Cheers to Science and History! – Here's your chance to explore the exhibits and galleries of the Fort Worth Museum of Science and History like never before as they present "Science on Tap: Cheers to Science and History!" The event features a cash bar and small plates alongside a very large Paluxysaurus jonesi.
Saturday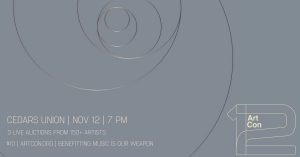 Art Conspiracy 12 – Wish there was a way to get your music, art and philanthropic itches scratched all at once? Then you've got to check out Art Con 12 at Dallas' Cedars Union this Saturday. The event will feature work from more than 150 artists – bidding starts at $25 –  and some of the region's best music acts.
"Scene/Not Scene" – Artist Jim Malone showcases new works at ArtSpace111. The works are a unique blend of subject matter and medium that lend a Texan perspective to national subjects.
Sunday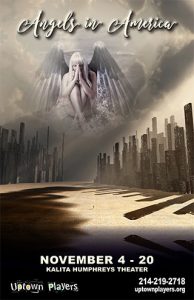 Angels in America – Uptown Players tackle issues like opioid addiction, the AIDS crises and other political themes. "Angels in America" is the first part in Tony Kushner's epic drama. See it at Kalita Humphreys Theater.
Holiday Harvest of Art – Local artists sell their wares at the annual "Holiday Harvest of Art" Sunday at the Dentons Woman's Club.
Monday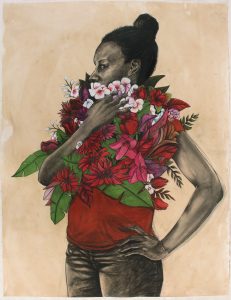 Robert Pruitt: New Works and Contemporary Portraiture – Well-known for his portraits of friends and contemporaries combined with comic book and sci-fi aesthetics, Robert Pruitt is on display at The Gallery at UTA. See fourteen charcoal and conté drawings on coffee stained paper in this exhibition of new works.
The WD's Book Club – Heroes of the Frontier – The wild folks at Wild Detectives in Dallas are kicking off the second installment of their book club this week with the new novel by author David Eggers. Join them as they crack open "Heroes of the Frontier."
Tuesday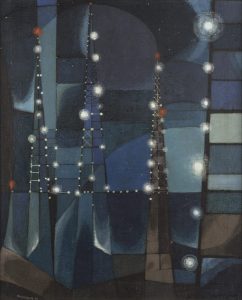 Abstract Texas: Midcentury Modern Painting – See the work of some of Texas' largest contributors to mid-20th century modernism at the Amon Carter Museum of American Art. Folks like, Jack Boynton, Ben L. Culwell, Seymour Fogel, Michael Frary, George Grammer, Robert O. Preusser, and Donald Weismann pioneered their own abstract styles deep within the  Lone Star State.
Shadow of Sirius – The Dallas Winds present an out of this world concert featuring contemporary wind music by rising superstar Adam Schoenberg and the celebrated Joel Puckett at the Meyerson Symphony Center.