Every year the U.S. grants asylum to about 20,000 people from around the world. Those individuals often have difficult stories that go unheard. Human Rights Initiative of North Texas is trying to change that.
The group enlisted artists to create works based on stories from local asylum seekers. The works will be displayed and auctioned off this Saturday at the "Rock Your Heart Out" event in Deep Ellum.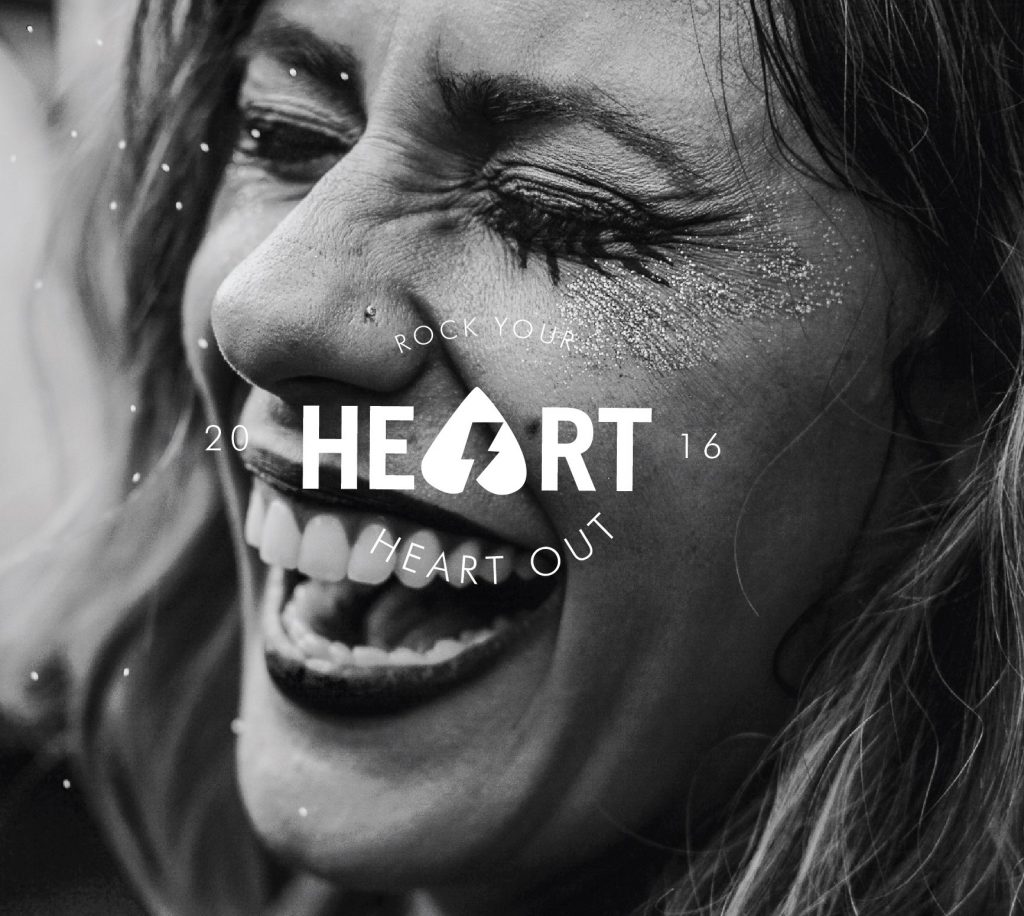 On a Thursday evening in October, artist Chris Bingham and Nusrat, a client of Human Rights Initiative, meet for the first time at a Tom Thumb on the north side of Dallas.
Nusrat gives Bingham the basics, "I'm 35 years old. I'm married. I have a child. And I've been living in the U.S. since 2011."
Nusrat is a handsome man. He is thin, but not scrawny. He's got a calm demeanor and seems like a man who has life experience beyond his years.
Nusrat asked us not to use his real name to protect his safety and his family's. He is from Afghanistan. And prior to living in the United States, he worked as a translator for the U.S. military.
"It was a service to my country and a service to the United States," says Nusrat.
He says the the region he is from is very unstable and that he helped because he wanted to be part of making things better. But his involvement only made things worse for him. The Taliban killed his close friend, his brother and his grandfather. Because of his work, he was in danger too, so he came to the U.S.
"That was not an easy decision for me at all," says Nusrat. "But that was the only option left for me."
Bingham is a muralist and art teacher from Oak Cliff. He paints bright and vibrant murals that are a mix of graffiti, portraits and images from pop culture.


His next project is different; a series of paintings based on Nusrat's life. That's why they're here, sitting at a small table in front of a Starbucks inside the grocery store.
Bingham begins to ask Nusrat what is off limits.
"I know the face is off limits," says Bingham. "The name also?"
Nusrat says yes, the face and name are off limits, but that the rest is fair game. After their chat, Bingham says his biggest challenge is going to be doing Nusrat's story justice.
"That's the hard part right?" says Bingham. "You have a story you want to get across and you wanna get that story right, so you try to figure out what's going to work and not work."
Nusrat's story is long, complicated and traumatic.
Nusrat first became the target of the Taliban after visiting an area that had been destroyed by an airstrike that was initiated by NATO forces. The bombs killed members of the terrorist group and civilians. Nusrat's presence at the site of the bombing was enough to implicate him as an ally to the Americans. Soon after, his friend was killed and Nusrat was forced to leave the country for the first time.
"I thought things would get better," says Nusrat.
When he returned, he thought things had blown over. He began working with U.S. forces as a translator. This put Nusrat and his family in danger. As an act of revenge for his work, the Taliban killed his brother and grandfather. Nusrat fled to Pakistan with his wife and, after a lot of consideration, he decided to seek asylum.
"When I came to the U.S. I had a lot of loss," says Nusrat. "I lost my family members. I lost my life and everything I had. It really hurts me. But it is what it is."
Nusrat had to leave his wife behind.
"She was pregnant. So six months after my departure from Afghanistan, my son was born," says Nusrat.
He says only have a photograph of his son's face was extremely hard. As a father, he wanted to be with his son. He wanted to hold him and hear him laugh.
"I could only communicate with him with a phone," says Nusrat. But because he was a baby there wasn't much conversation. It took five years, but Nusrat has been reunited with his wife and son. His mother is still in Afghanistan. So now he's working three jobs in hope of saving money to bring her here.
"You need rest, but you need money too. So it is quite difficult," says Nusrat.
The photo above is artwork created by artist Richard Ross. It was inspired by an individual aided by the Human Rights Initiative.  
For 40 hours a week, Nusrat works at International Rescue Committee – Dallas as a counselor. He helps people like himself get settled. He works part time for the Dallas Independent School District as a translator. And he works 30 to 40 hours a week at a grocery store.
"When it comes to art, I know nothing," says Nusrat. "I am excited to learn from what Chris does."
Bill Holsten is executive director of Human Rights Initiative. He says Nusrat's story is just one of many. We hear about asylum seekers, but don't necessarily know their stories or what they contribute to the communities where they settle.
""They have unique skills," says Holsten. "These are very educated people. We're talking about human rights lawyers, nurses and theology teachers."
That's why Holsten and the Human Rights Initiative created "Rock Your Art Out."
"We hope that by having art that we'd appeal to a whole different group of people than we've attracted to our events in the past," says Holsten.
The photo above is a ceramic work that artist Kelly Clemons was working on for another client of the Human Rights Initiative.
The photo above is artwork created by Chris Bingham and inspired by Nusrat's story.
Back at Chris Bingham's art studio in Oak Cliff, he's completed Nusrat's paintings for Saturday's event and he shows them to me.
There are three paintings. The largest features an outline of a man's face covered with a lovely floral pattern.
"The covering of his face is sort of a wallpaper print," says Bingham. "That represents loss of identity and loss of self. It's almost like a rebirth with the flowers."
Surrounding the face, are a handful of bees. Bingham says the bees represent the dangerous relationship he had with the U.S. Military. A second canvas with a maroon background features a large white snake.
"The snake represents death," says Bingham.
The final painting is pink and has an origami butterfly in the middle of the canvas.
"The butterfly represents more rebirth and a new beginning for the client," says Bingham.
Nusrat's story was a lot to take in, but Bingham says he relied on the skills he uses all the time in his art practice – storytelling.
"Most of my work relies on narratives," says Bingham. "It's all about the storytelling."
The difference between making Nusrat's paintings and the brightly colored work he usually creates? The pain.
"It's definitely a story I'm never going to forget," say Bingham. "He's a person that I'll never forget, cause his story is heartbreaking. It's one of those things that makes you sit back and think about your life and think things are so bad."
It's a sentiment Bingham hopes audiences feel as well.