In the run-up to Monday's TACA Perforum, we're inviting forum participants to introduce themselves. SMU's Zannie Voss introduced the theme for the discussion: Community Connections: Models for Building a Shared Vision for Arts and Culture. Carlton Turner, executive director of Alternate ROOTS in Atlanta, shared four questions he asks himself before getting involved in projects that marry art with social justice and other community issues.
Today, we hear from Karen Brooks Hopkins, President Emerita, Brooklyn Academy of Music; Senior Fellow, Mellon Foundation; Nasher Haemisegger Fellow, National Center for Arts Research, New York. 
TACA Perforum will livestream on Art&Seek Monday at 9:30 a.m.
When I began working at BAM in 1979, many people perceived Brooklyn as intimidating and dangerous. The dialogue often went as follows:
Audience member: Where is such-and-such event happening in the city?
Friend: Oh that? It's at the Brooklyn Academy of Music and then it will be in London.
Audience member: OK – I guess I'll see it in London!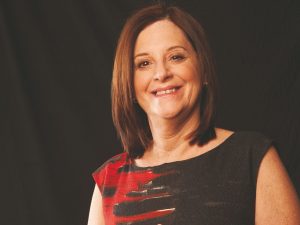 Brooklyn certainly changed in the subsequent decades, but in those early years it was extremely difficult for BAM to attract an audience. Today, however, over 750,000 people attend events and the audience is young, diverse and adventurous – and BAM is not the only organization in the area! Over 60 arts groups populate downtown Brooklyn, nine alone in the core of the cultural district.
Beyond builing audiences, BAM also struggled in those days to connect with the local community in a meaningful way. Members often found our theaters formal and unwelcoming. We made a conscious effort and  significant investment of time, staff and funds to change that perception — ramping up educational programs, partnerships with a variety of nearby organizations, special community leader nights, free concerts and family events like our Halloween BAM BOO Block Party for kids. We focused on increasing board, staff and artist diversity. This work is ongoing.
No one is making jokes about Brooklyn anymore!