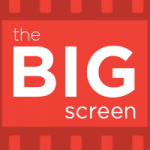 In the early 1970s, the Up Stairs Lounge was one of the centers of gay life in New Orleans. That was before an arsonist set fire to the club, killing 32 people in what was the largest mass murder of gay people in the U.S. until June's shooting in Orlando. This week, we talk with the Dallas director of "Upstairs Inferno," a new documentary about the tragedy. The film screens Thursday night at 7:30 at the Magnolia Theatre.
• Download this week's episode
Subscribe to The Big Screen on iTunes.