Since 1991, Kitchen Dog Theater Company has been a reliable source for original and experimental works in North Texas. The company lost its long-time home, and has been performing in different locations for a year, while searching for a permanent space. The hunt is over and their co-artistic director, Tina Parker, chatted Art&Seek's Hady Mawajdeh about what's next for the Dogs. 
Tina, Kitchen Dog has had a couple of homes in its 26 years. But about a year ago you all lost your performance space. What happened?
TP
We had a nice 20 year run at the
McKinney Avenue Contemporary
, which was our home in Uptown – the bright blue building. But the building got repurposed  and we were notified, a year before we had to vacate, that that was going to happen. So we had to get lean and mean and have a giant garage sale. And I always joke that it was like
Willie Nelson –  we had to sell off our memories
. But it was good. It was good for us to get refocused and so we had that year on the run. The "hobo year" as I like to call it. And now we're at the
Trinity River Arts Center
, which will be our permanent-temporary home until we move into our new spot.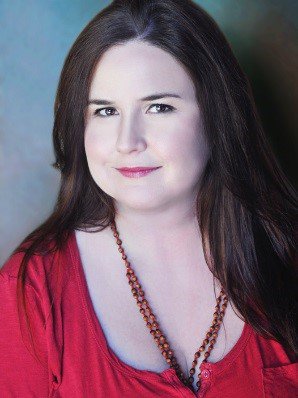 Well, since you're having your hobo year as you put it, moving from train car to train car, I wonder how affected the productions you guys were doing? I mean, did that change how you were able to work as a company?
TP
Going into the 25th season, we knew we had to move. We really wanted the 25th anniversary season – being a landmark season – to focus on the talents of our company. So we actually had chosen very intimate plays. So it enabled us to move stealthily – it was totally ninja-town theater. I felt like we were consistent in the level of the sort of work we were able to present.
Well luckily you all won't have to be on the run for much longer. Big news this week that you all were closing in on a deal to buy your own facility? Where is it? When will you all be moved in?
TP
We just closed on Monday on a 10,000 square-foot warehouse. Used to be a showroom for tile and it's over in what we like to call the "Northern Design District." It's amazing. It was one of the first spaces we walked into where you could see where everything could possibly go. So I'm excited about the possibilities of it. It's gonna be nice to have a home that's ours. We have a target move in day of 2018.
I wonder what the advantages are for a company like yours. You're coming upon your 26th season. What's the advantage of having a place that actually belongs to you?
TP
Well to be honest with you the kind of theater that we do is not going to please everybody. Our mission statement hasn't changed for 26 years. The kind of theater that's part of that mission statement is about taking risk and asking big questions. And when taking big risks is inherent in your DNA as an artist, you need one thing that's solid so that you can really take a big leap forward and say, 'I'm gonna try this and okay I fell on my face, but it's all good. I can get back up and do something else.'
The new season is kicking off. What should audiences expect from Kitchen Dog Theater?
TP
Same old Kitchen Dog. Lots of premieres. Lots of regional premieres. A couple of world premieres. We're kicking it off with an evening called "A Stain Upon the Silence: Beckett's Bequest," which is a collection of short plays – some by Samuel Beckett – as well as small rarely performed plays by playwrights, and it's like nothing you've ever seen. I've seen it now a few times, so come on down cause it's going to be good.