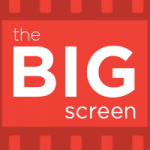 A North Texas company called Funimation handles a significant amount of the English dubbing of Japanese anime. And that provides a lot of work for local voice actors. This week, we talk with Bryn Apprill, a Plano actress, about finding a cartoon character's voice. Apprill will take part in a discussion about all things anime on Saturday after an 11 a.m. screening of "The Boy and The Beast" at the Modern Art Museum of Fort Worth.
• Download this week's episode
Subscribe to The Big Screen on iTunes.