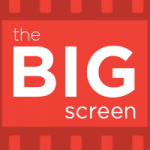 The Dallas Film Society begins a new screening series next week highlighting a genre audiences today don't see a lot of – Westerns. This week, we talk about "Stagecoach" — the film that opens the series — and about how it plays with the myth of settling the American West. "Stagecoach" screens on July 13 at 7:30 p.m. at the Angelika Film Center in Dallas:
• Download this week's episode.
Subscribe to The Big Screen on iTunes.