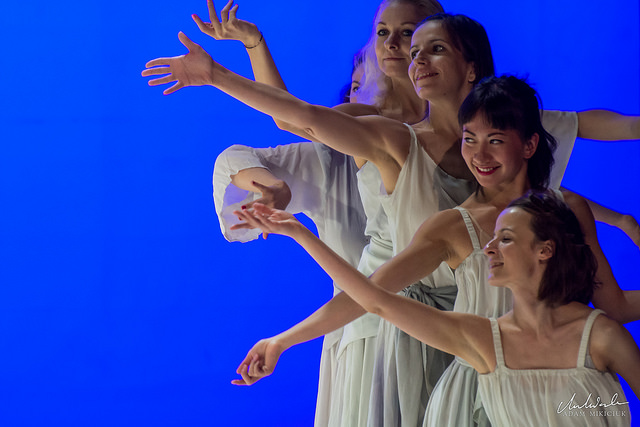 Congratulations to Adam Mikiciuk of Szczecin, Poland, the winner of the Flickr Photo of the Week contest. Adam is a first-time winner of our contest. He follows last week's winner, David C. LaFevor of Fort Worth.
If you would like to participate in the Flickr Photo of the Week contest, all you need to do is upload your photo to our Flickr group page. It's fine to submit a photo you took earlier than the current week, but we are hoping that the contest will inspire you to go out and shoot something fantastic this week to share with Art&Seek users. If the picture you take involves a facet of the arts, even better. The contest week will run from Tuesday to Monday, and the Art&Seek staff will pick a winner on Friday afternoon. We'll notify the winner through FlickrMail (so be sure to check those inboxes) and ask you to fill out a short survey to tell us a little more about yourself and the photo you took. We'll post the winners' photo on Tuesday.
Now here's more from Adam.
Title of photo: "Operetta: Countess Maritza"
Equipment: Nikon D7100 + Sigma 50-500 f4.5-6.3
Tell us more about your photo: This photo was taken during the rehearsal of "Opera at the Castle in Szczecin."
This is not some extraordinary story. Or maybe it actually is? As she approached my passion for art.
I am a member of the Szczecin Photographic Society (www.stf.pl sorry but only in Polish language), which operates in Szczecin since 1953. As a result, I have the opportunity to pursue their passions and take part in a variety of open-air photography. So it was this time. Courtesy management "Opera at the Castle in Szczecin" I could shoot a rehearsal with my friends from the STF. Terms of the shooting were not very comfortable by the fact that I had a 50-500 lens with a weak light. In addition, we could "disturb" above the eighth row. Monopod was necessary. At the rehearsal I made over 1000 photos. I chose a few that aroused my greatest emotions.
I've never been a fan of the opera – with the education I am a computer scientist – but after contact with the world of opera, I felt like it was mine. You can fall in love.