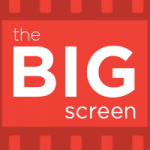 "Howl's Moving Castle," "Pom Poko" and "My Neighbor Totoro" are all classics of Japanese animation. And they were all made by the same production company – Tokyo's Studio Ghibli. This week, we talk with Marc Hairston, an anime expert from UT-Dallas, about the legendary studio ahead of a summer-long screening series of Studio Ghibli films at the Angelika Film Centers in Dallas and Plano. It kicks off Saturday at 11 a.m. with "My Neighbor Totoro."
• Download this week's episode.
Subscribe to The Big Screen on iTunes.