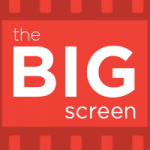 In 1862, one of the largest mass executions in U.S. history happened in North Texas. Forty people in Gainesville were convicted of treason for not supporting the Confederacy and were hanged. This week, we talk about a new film that revisits a dark period in Texas history.
"The Great Hanging" screens Saturday at 7 p.m. at the State Theater in Gainesville.
Be sure to subscribe to The Big Screen on iTunes. Stream this week's episode or download it.