Michael Jenkins, who has led the Dallas Summer Musicals for 23 years, was fired Friday as the group's president and managing director, effective immediately. KERA's Jerome Weeks has this report on what led to the change in leadership.
Last June, Dallas Summer Musicals president Michael Jenkins celebrated the theater's 75th anniversary. The show, 'An American in Paris' had just won six Tony Awards. It was the latest success Jenkins had co-produced on Broadway.
But Jenkins says only two months later, in a meeting with then-board chairman Dorsey Lee Baskin, Jr., he learned he was going to be fired.
"I said, 'What?' I was shocked. 'What have I done?' And he said, 'Well, nothing, really. Everyone in their life needs to be fired sometime.'
Jenkins, who is 74, says he filed an age-discrimination lawsuit in March.
But Ted Munselle, DSM board chairman, says the theater's executive committee has spent a year examining the theater's financial performance. More than $6 million have been lost over the past seven years.  One example was last year's revival of The King and I. Munselle says it was a beautiful show, but it lost half-a-million dollars.
Then, Munselle says, this year's audit led the board to hire a team of forensic investigators.
"They gave their report last Thursday. And after hearing the report, we as a whole felt that it was our fiduciary responsibility to act and act now. And it was a near-unanimous vote that it was time for a change in leadership."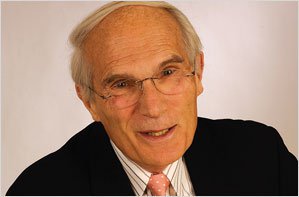 The DSM has appointed David Hyslop interim managing director. In 2011, Hyslop was interim president of the Dallas Symphony. Hyslop, who's 73, is also a veteran headhunter. He'll start immediately searching for a new, permanent managing director.
Munselle attributes the Summer Musicals' losses, in part, to what he calls the "exciting" shows booked by the AT&T Performing Arts Center's Broadway Series. But Munselle insists any future changes at the Summer Musicals will not include leaving the Fair Park Music Hall.
The DSM is currently presenting the musical, 'Wicked,' for the fifth time — running through May 22nd. It's the kind of family-friendly fare that Jenkins has specialized in.