You might know Jonathon Young from his role as Nikola Tesla on the SyFy channel show, 'Sanctuary,' or maybe his appearances on other shows such as 'The Fog,' 'Eureka,' and 'Stargate Atlantis.' But Young is much more than his sci-fi personas. In fact, he is quite the well-respected actor and is the co-founder/artistic director/playwright/actor of Electric Company Theatre in Vancouver, Canada.
TITAS presents Kidd Pivot's
'Betroffenheit'
on Thursday, April 21 and Friday, April 22 at 8:00pm at Dallas City Performance Hall.
Young's theatrical journey began at childhood and became an essential part of his life. He graduated from Studio 58, the highly-regarded theater school at Vancouver's Langara College. There, he met and solidified a creative partnership with Kevin Kerr, David Hudgins and Kim Collier.
In 1996, they co-founded Electric Company Theatre, and quickly became the darlings of Canadian indie theater. Young and the Electric Company have pushed the envelope with mind-blowing originality and technological innovation in works such as 'Studies in Motion' and 'No Exit.' And in 'Betroffenheit' — a collaboration with Crystal Pite and Kidd Pivot, a contemporary dance company also based in Vancouver — Young is finding a new outlet for his creativity.
"When we got out of theater school in Vancouver," he says, they had "some very specific ideas about what we thought theater could be, and I guess we felt like we weren't seeing it being done anywhere, so we decided to do it ourselves. We were young and brimming with energy and ideas, and also the four of us had really different skill sets, so together we were able to carve something out of nothing. I really learned to write from Kevin and David. Kim became a director by doing it. We just made it up as we went along. And I guess in many ways we still are."
Young was talking as he prepared to arrive in Dallas for Kidd Pivot's Texas debut performance on April 21 and April 22 at Dallas City Performance Hall. The collaboration, 'Betroffenheit,' finds the central character (played by Young) struggling with addiction and PTSD. He is trying to find a way to move forward emotionally, with dancers playing his inner demons, in a flashy cabaret that acts as a metaphor for the character's substance of choice.
The title of the show comes from American stage director Anne Bogart in her book, 'And Then, You Act: Making Art in an Unpredictable World.' In it, she discusses the United States post 9/11: "We cannot afford inaction due to despair." That is "betroffenheit" – simply translated from the German, it means "consternation," the feeling of anxiety or dismay, typically at something unexpected.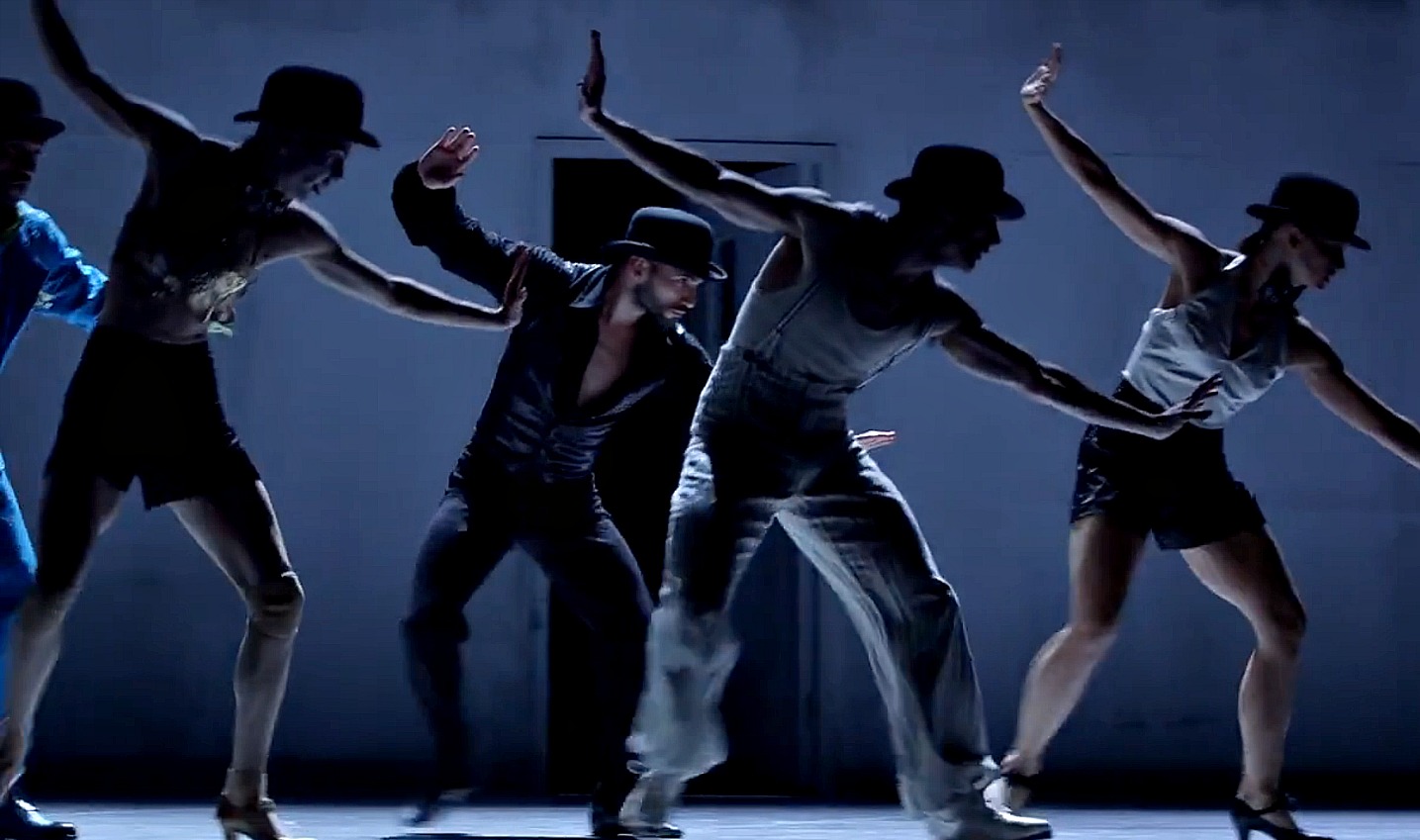 "The show began with me trying to process [a personal loss] and I found myself trying to depict the emotional state I was in using words,' says Young. "It was hard going. I needed someone like Crystal Pite to take it outside my own specific experience and make it more universal."
The Electric Company Theatre hired Pite, a Canadian choreographer and the founder of Kidd Pivot, several years ago to choreograph parts of a film they were creating, and then again, a few years later, for a play that included dance. She and Young became friends and mutual admirers of each other's work.
"When I began work on 'Betroffenheit,' really early on I approached Crystal to direct it," says Young. "At that point, I thought it might be a one-man show. I knew Crystal was interested in directing and acting, and her dance work is very theatrical. I hoped she'd say yes! But she had to create a new work for her company [Kidd Pivot] during the exact same timeline as I had proposed. That's when we decided together that it could be a co-production between our two organizations and that it would be a true dance/theater hybrid."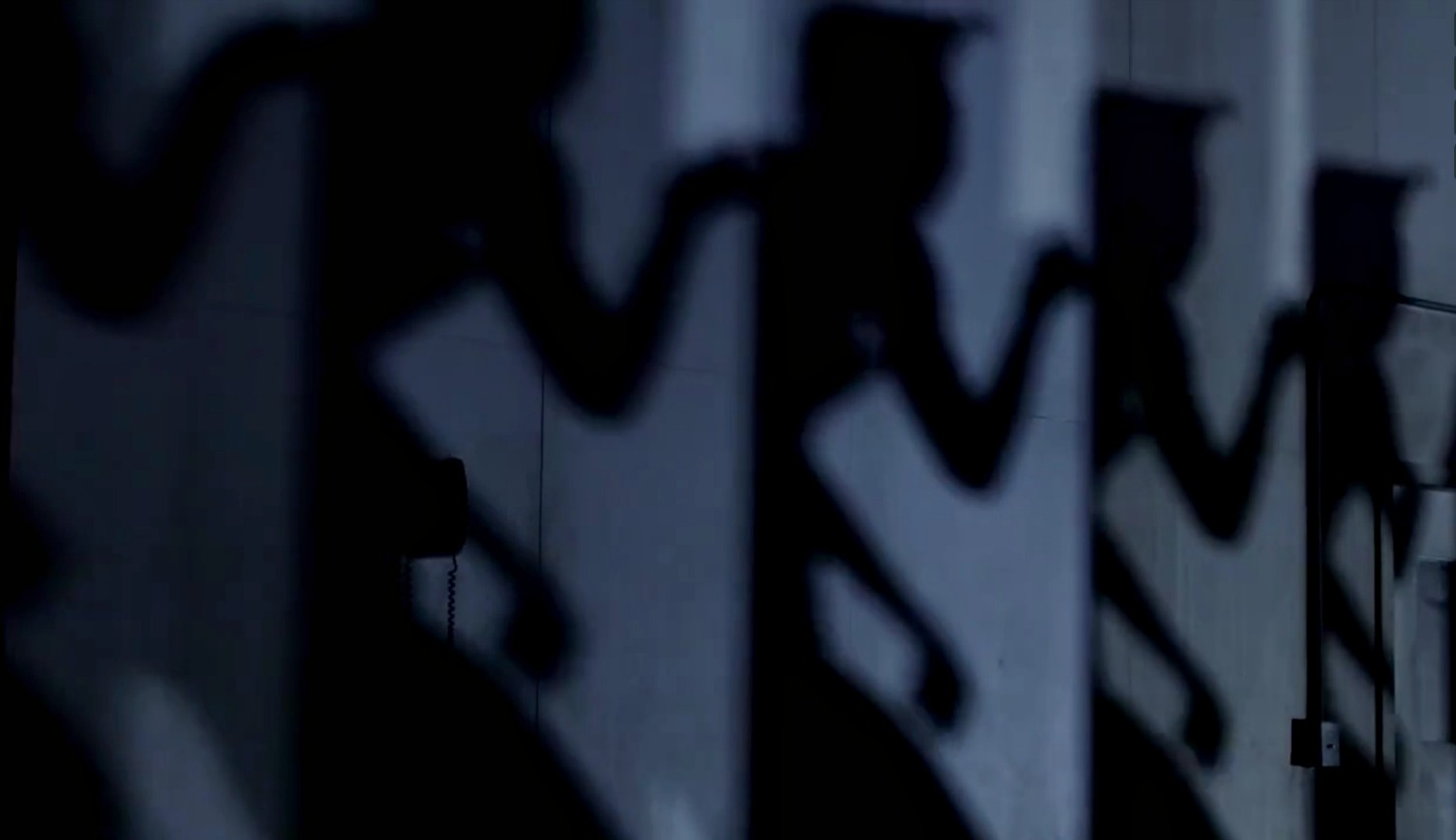 Even though Young does not have any formal training in dance, he is a natural mover and a practitioner of physical theater. He took to Pite's choreography quickly, and used the process as both a cathartic and learning experience. "[This was] definitely the hardest show I've ever performed so I've learned about my limits,' he says. "I've learned about the incredible focus it takes to be a dancer. I've learned about the thrilling combination of precision and abandon, how much preparation it takes in order to truly feel free in performance."
That freedom in this performance comes in the shape of the concept of recovery. Young was determined to explore trauma in a way that lifted it beyond personal experience and placed it in terms of a universal and metaphorical significance. That's where Pite came into the picture; she found a way to deal with how language tends to fail us in the face of emotional trauma, and a way in which it can come out of the darkness that surrounds a person in a painful situation.
Says Young, "We've tried to make something everyone could relate to. It was an extraordinarily hard creative process, and I was filled with doubt along the way. But the team of people who came together to make it are so gifted, so bright, generous, and inspiring that to be honest, the process was also filled with joy.  I feel very grateful that the show is now reaching people in a deep, meaningful way. That's all I could have hoped for."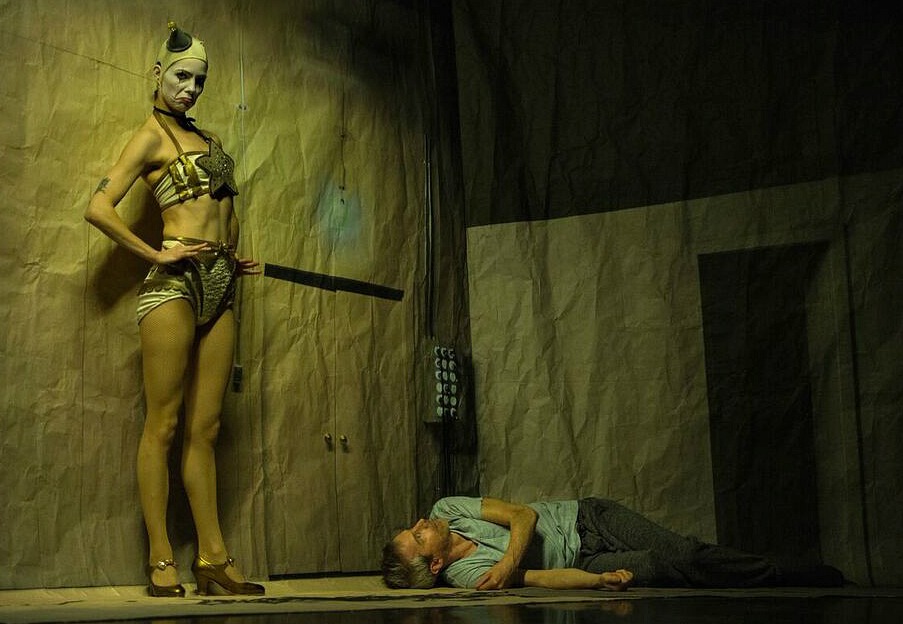 But more than that has come out of 'Betroffenheit' — for both Young and the audiences who've had the chance to see it. A show like this one opens up to allow catharsis to enter. There is a liberating power that comes with performance, both for the actor/dancer and the audience who lives alongside them.
"When I see a live performance," says Young, "that is daring, surprising, physically challenging and highly technical, and when the material takes me deep into a zone where I feel really out of my element, even if it's dark, I leave the theater feeling inspired, grateful and with a renewed interest in life. Those are the performances that will stay with me forever. That's when I feel the true and visceral impact that human creativity can have, when my world is palpably altered by the work of an artist or a group of artists who have come together to do something that seemed impossible.
"That's what I strive to do and it keeps me coming back."