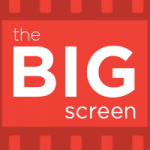 Jackie Robinson broke Major League Baseball's color barrier in 1947 and was an outspoken proponent for Civil Rights the rest of his life. Ahead of an upcoming PBS documentary about him, our Big Screen team talks with Dallas baseball historian Talmage Boston about Robinson's contributions on and off the field.
"Jackie Robinson" airs April 11-12 on KERA-TV. For more, check out our 2013 interview with Chadwick Boseman, who played Robinson in the movie "42."
Be sure to subscribe to The Big Screen on iTunes. Stream this week's episode or download it.