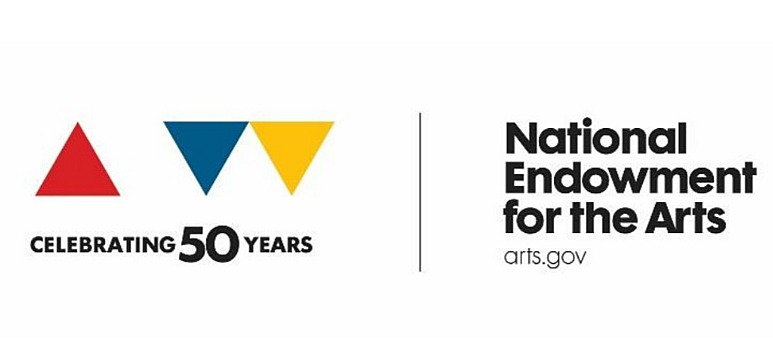 And $195,000 of that is coming to North Texas. But before we puff up with pride, it's worth noting that Houston organizations received 18 grants. That's twice as much as all of North Texas.
Here's a complete list of organizations receiving National Endowment grants in North Texas:
City of Dallas, Texas (aka City of Dallas) (On behalf of South Dallas Cultural Center)
$10,000
Dallas, TX
FIELD/DISCIPLINE:
Challenge America
To support a residency with members from the New Negress Film Society (NNFS) and
related expenses. Public screenings of documentary, narrative, and experimental short films created by members of the NNFS, a New York City-based collective of black woman filmmakers, will be presented at various venues in Dallas and include
commentary by the artists. Related outreach activities will include community talks and digital media workshops specifically designed for female students attending the Billy Earl Dade Middle School, a school within the Dallas Independent School District in South Dallas that serves a significant low-income, African-American constituency.
Video Association of Dallas, Inc. (aka Videofest)
$10,000
Dallas,TX
FIELD/DISCIPLINE:
Media Arts
To support Dallas VideoFest 29.
Held in the fall, the festival will feature single-channel experimental video, feature length and short films, documentaries, and animation from local, regional, and international artists. Devoted to exhibiting non-commercial, experimental artistic work, recent programs include a retrospective of films by Charles Burnett and Expanded
Cinema, a public art event in which as many as 15 works of art are displayed onto the exterior of the Omni Dallas Hotel through large LED lights.
Dallas Theater Center
$40,000
Dallas,TX
FIELD/DISCIPLINE:
Theater & Musical Theater
To support the premiere of "Deferred Action" by Lee Trull and David Lozano.The work is being developed collaboratively by Lee Trull, director of new play development, and David Lozano, artistic director of Dallas's Cara Mia Theatre Company. The play is part two of a trilogy about immigration and focuses on the undocumented youth in North Texas known as "Dreamers." The play focuses on the son of a Salvadoran immigrant belonging to a group of political activists that is working to push the DREAM Act through Congress. Educational and outreach activities may include teacher workshops, study guides, pre-show workshops for students, and American Sign Language interpretation and audio description during its run.
Dallas Opera (aka The Dallas Opera)
$40,000
Dallas,TX
FIELD/DISCIPLINE:
Opera
To support performances of "Moby Dick" by composer Jake Heggie and librettist Gene Scheer. Based on the novel by Herman Melville, the opera follows Captain Ahab in his obsessive search for a great whale. The story explores questions about fate, human nature, and free will. Conductor Emmanuel Villaume will lead a cast that may include tenors Jay Hunter Morris, Stephen Costello, and David Cangelosi, baritones Morgan Smith and Peter McGillivray, bass-baritone Jonathan Lemalu, and soprano Jacqueline Echols. As many as six performances will take place at the Winspear Opera House in the fall of 2016.
Dallas Black Dance Theatre (aka Dallas Black Dance Theatre)
$10,000
Dallas.TX
FIELD/DISCIPLINE:
Dance
To support the 2016 Cultural Awareness series.
The project will feature two world premieres, one Dallas premiere, and two re-staged works from the repertoire. Princess Grace Award recipient Bridget L. Moore will
choreograph a duet to have its world premiere. Former Dallas Black Dance Theatre (DBDT) dancer Jamal Story will choreograph an aerial ballet to have its world premiere. Former Alvin Ailey dancer Kirven Douthit-Boyd will choreograph a new work that will receive its Dallas premiere. Re-staged works will include "Testament" by former DBDT dancer Katricia Eaglin and "Instinct 11.1" for former Dance Theatre of Harlem and Broadway dancer Francesca Harper. Performances will take place at the Wyly Theatre in the Dallas Arts District. The project also will include educational and outreach activities for students and adults.
Dallas Symphony Association, Inc. (aka Dallas Symphony Orchestra)
$20,000
Dallas,TX
FIELD/DISCIPLINE:
Music
To support premiere performances of new orchestral works with related educational activities.
The world premieres of works by two American composers, Jeremy Gill and Christopher Rouse, will take place at the Morton H. Meyerson Symphony Center. The works are Gill's "Serenada Concertante" for oboe and orchestra, written for Principal Oboe Erin Hannigan, and Rouse's Symphony No. 5, a co-commission with the Hong Kong Philharmonic and Sao Paulo State Symphony Orchestra. Both works will be
conducted by Music Director Jaap van Zweden. Educational activities will include the participation by the composers in workshops, master classes, and school programs.
Kitchen Dog Theater Company (aka Kitchen Dog Theater)
$10,000
Dallas,TX
FIELD/DISCIPLINE:
Theater & Musical Theater
To support the development and production of new plays in the New Works Festival 2016.
The annual festival will comprise a mainstage production, staged readings, and the Playwrights Under Progress (PUP) Fest, which consists of staged readings of short plays written by local high school students. Each year, more than 400 scripts
are submitted from around the world and as many as six scripts receive a week-long workshop and a staged reading with moderated audience discussion afterwards.
Amon Carter Museum of Western Art (aka Amon Carter Museum of American Art)
$30,000 Fort Worth, TX
To support "To Unsettle All Things: Marsden Hartley and the Mystical Tradition," with an accompanying catalogue. The exhibition, the first U.S. presentation of the artist in a decade, will feature approximately 55
paintings by Hartley (1887-1943) from both private and public collections. His wide-ranging body of work demonstrates his interest in states of mystical consciousness and his use of symbolism. The exhibition will examine mysticism as a unifying element, connecting all of Hartley's various bodies of work. Community events,
lectures, and gallery-based programs will complement the exhibition.
Fort Worth Opera Association, Inc. (aka Fort Worth Opera)
$25,000
Fort Worth,TX
FIELD/DISCIPLINE:
Opera
To support the world premiere of "JFK" by composer David T. Little and librettist Royce Vavrek and the accompanying symposium series "JKF: Five Decades of Progress."
Community leaders and opera professionals will meet with the community to discuss the creative impetus surrounding the world premiere work, as well as President John F. Kennedy's impact on the evolutions of aeronautics, race relations and civil rights issues, and political discourse in journalism and media. The opera will be a part of the Opera of the Americas' ten-year initiative to produce new operas by contemporary American composers. The creative team may include stage director and designer Thaddeus Strassberger, conductor Steven Osgood, baritone Matthew Worth, and mezzo-soprano Daniela Mack. As many as three performances will occur at Bass Performance Hall in 2016.