Brave local storytellers tell their true life tales in the Oral Fixation series. Since tomorrow you'll probably be a slave to your stove, tonight get your fix of stories that use the kitchen as a metaphor for life. Oral Fixation's "Too Many Cooks" is happening at Dallas City Performance Hall.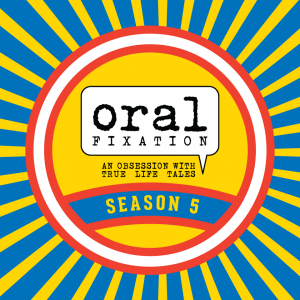 Jill Bedgood explores the duality of human nature and the fluctuation of perspective due to time, experience, and other forces. Her multi-media work is up in the exhibition "Soliloquy" at the Fort Worth Community Arts Center.
The place where the earth meets the sky serves as inspiration for the works in the exhibition "Magnificent Tempest." Check out Winter Rusiloski's work at Artspace111 in Dallas.
And don't forget to check out this week's Big Deals:
The Brian Setzer Orchestra's 12th Annual Christmas Rocks Tour at the Allen Event Center or Handel's Messiah with the Fort Worth Symphony Orchestra at Bass Performance Hall.