Congratulations to of Trey Murphy of Lewisville, the winner of the Flickr Photo of the Week contest. This is Trey's second win in our contest. His last win was in October. Trey follows last week's winner  Cindy Higby, of Dallas.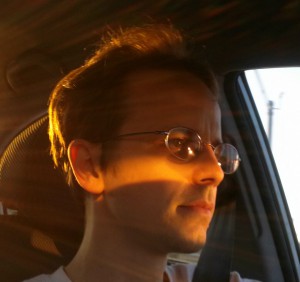 If you would like to participate in the Flickr Photo of the Week contest, all you need to do is upload your photo to our Flickr group page. It's fine to submit a photo you took earlier than the current week, but we are hoping that the contest will inspire you to go out and shoot something fantastic this week to share with Art&Seek users. If the picture you take involves a facet of the arts, even better. The contest week will run from Tuesday to Monday, and the Art&Seek staff will pick a winner on Friday afternoon. We'll notify the winner through FlickrMail (so be sure to check those inboxes) and ask you to fill out a short survey to tell us a little more about yourself and the photo you took. We'll post the winners' photo on Tuesday.
Now here's more from Trey.
Title of photo:  Abandoned Rails
Equipment:  Canon Rebel t3i
Tell us more about your photo: Abandoned buildings and ghost towns are my favorite areas to shoot. There are limitless photo opportunities in locations that once thrived, but are now in a state of decay. Behind the Fort Worth stockyards is a place that has gone without care for many years. Hidden among the overgrown weeds and graffiti tagged buildings are these long neglected tracks. They're absolutely fascinating, as one can't help but wonder when they were last in use, and what lead to their desertion. While other visitors to the site have focused primarily on the large vacant buildings overhead, I found what was underfoot to be just as compelling.